Kanye West singing on autotune isn't most people's idea of a good time, but regardless, he and Paul McCartney dropped a surprise collaboration titled 'Only One' earlier today.
Listen below: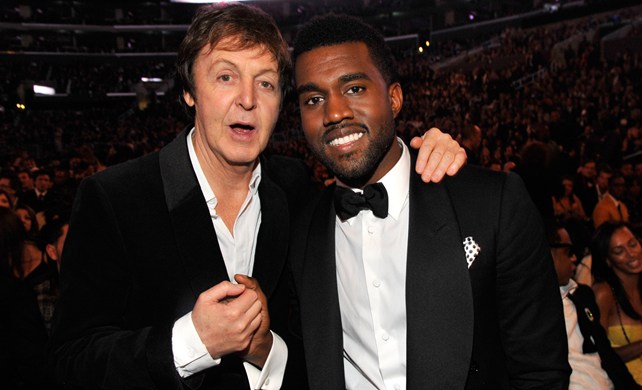 Apparently the two have another collabo coming up title 'Piss On My Grave' (seriously), which is an invitation they might regret making some day (especially if they keep making tunes like this).
Seth Rogen especially might want to take Kanye up on that offer after he trapped him in a limo and rapped the entire 'Yeezus' album to him for two hours.