Everyone was fairly concerned about Kanye West's mental health yesterday after an appearance at a rally for his Presidential bid in Charleston, South Carolina where he essentially talked nonsense all the way through it.
Featured Image VIA
I speculated that it would probably be a while before he received any help or concern about what he was doing as he was surrounded by people who just let him do whatever he wanted, but it seems like this isn't the case as Kanye tweeted a load of nonsense last night that was subsequently deleted. Critically in this, he said that Kim Kardashian and Kris Jenner were coming to lock him up, which kinda implied that they were concerned about what he was getting up to and showed up, made him delete all his weird tweets and helped to sort him out.
The last two tweets here are the ones that are actually on his timeline now, all the others have been deleted: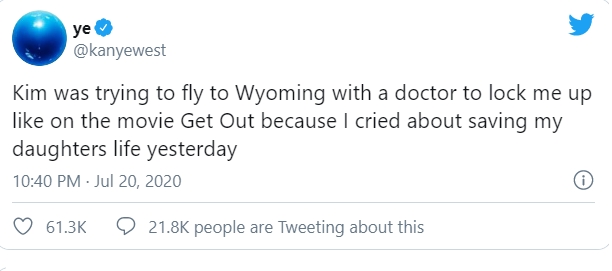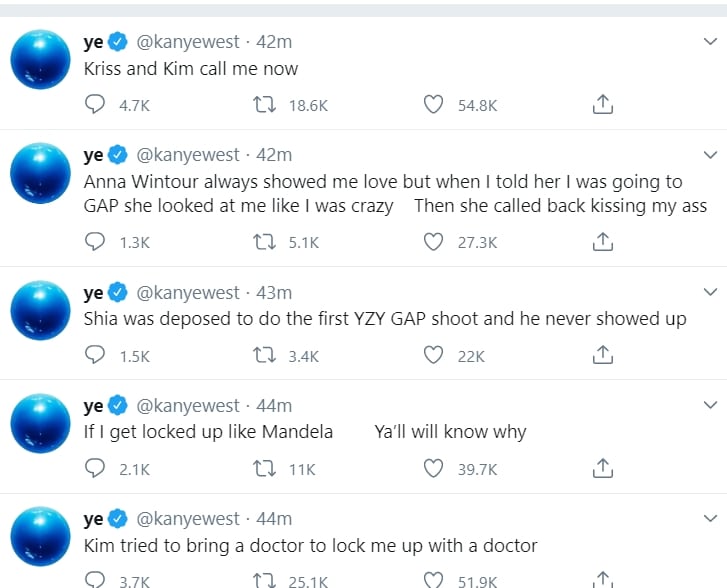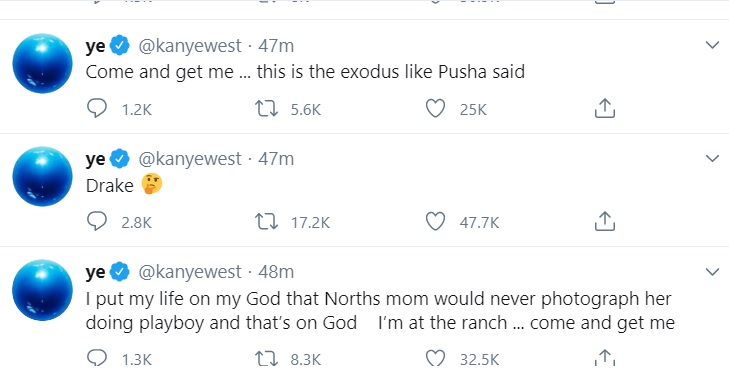 Images VIA
West children will never do playboy west pic.twitter.com/HkhaDSFGxD

— ye (@kanyewest) July 21, 2020
Righteous indignation pic.twitter.com/u6fM1uw7pY

— ye (@kanyewest) July 21, 2020
Ima focus on the music now

— ye (@kanyewest) July 21, 2020
DONDA coming this Friday pic.twitter.com/HGibF3PHYf

— ye (@kanyewest) July 21, 2020
So it looks like all of this might have been a bizarre promo campaign for a new album that he's dropping on Friday? I guess it's got me more interested in any music that Kanye has produced in years and it is Kanye West so that isn't totally out of the realms of possibility at all. Maybe all the random celebrities he mentioned are doing guest verses on it?
Alternatively, he could be really mentally ill and be having a full on breakdown. I guess it's kinda hard to tell, but this probably won't be the last update we have from him this week so at least we'll know soon.
Here's hoping he's well and his new music isn't terrible. He had some bangers back in the day.
For more of the same, check out Kanye saying he wanted to have sex with Kim's sisters on a song a couple of years ago. Probably should have shut him up then too.