Justin Bieber is undeniably one of the biggest stars in the world and so you would expect him to have one of the biggest riders in history whenever he plays a show. And boy, does he not disappoint.
Featured Image VIA
Bieber is scheduled to play at the DY Patil Stadium in Mumbai, India soon and he sent over a rider request that is pretty much a 1,000 word essay. Unfortunately it got leaked, and now everybody knows just how decadent Bieber's life is. Get a load of this:
A convoy of 10 luxury sedans and 2 Volvo buses will be a the disposal of the artist and his entourage of 120 people throughout their stay with a Rolls Royce reserved for the Grammy winner himself. There will be special security cars comprising of Z+ level security and Maharashtra Police personnel apart from the artists' global security who will be 8 in number.

10 containers will be flown in with items like a ping pong table, playstation, IO HAWK, sofa set, washing machine, refrigerator, upholstery, wardrobe cupboard, massage table that will be used backstage. Arrangements for a Jacuzzi have also been made for Bieber's personal use to unwind before he takes to the stage.

Two 5 star hotels have also been reserved for security reasons. Top culinary experts will supervise the gourmet being served to Bieber over the 4 days with 5 dishes per day being renamed after his popular songs. The hotels will re-design his suite and incorporate Mogul paintings, antique furniture and signature Kashmiri bedroom linen. His room will be adorned with purple carnations, purple being his favourite color! The hotel will convert itself into Bieber's private villa with three floors of the hotel being booked for the artist and his entourage and one elevator blocked on all 4 full days for Bieber alone. A special Indian Yoga Casket containing aromatic essential oils; jasmine, mogra, rose and camphor incense sticks; and books on chakras and yoga asanas will be placed in Bieber's suite knowing his love for Yoga. That's not all a licensed female masseuse specially flown in from Kerala will be provided to Bieber on all 4 days. 100 hangers, cans of wildberries and vanilla room fresheners, dove body wash, hydrating lip balms – these are some of the special requests being catered to in his 1000 sq ft suite. Rooms with the best view in the quietest part of the hotel with only king size beds is a pre requisite with a 24 hour fitness centre with a steam room.

Bieber's team will be given a list of spray tan salon, sushi restaurant, steakhouse, Italian restaurant, shopping mall, bowling alley, movie theatre, skate park, casinos, nighclubs, basketball courts and recording studios as a bonus.

The promoters have also kept a private jet and chopper on stand-by to meet the artist's immediate travel demands in India. A first in the history Bieber will be flying into the stadium on a chopper and not taking the road as most international artists do in India.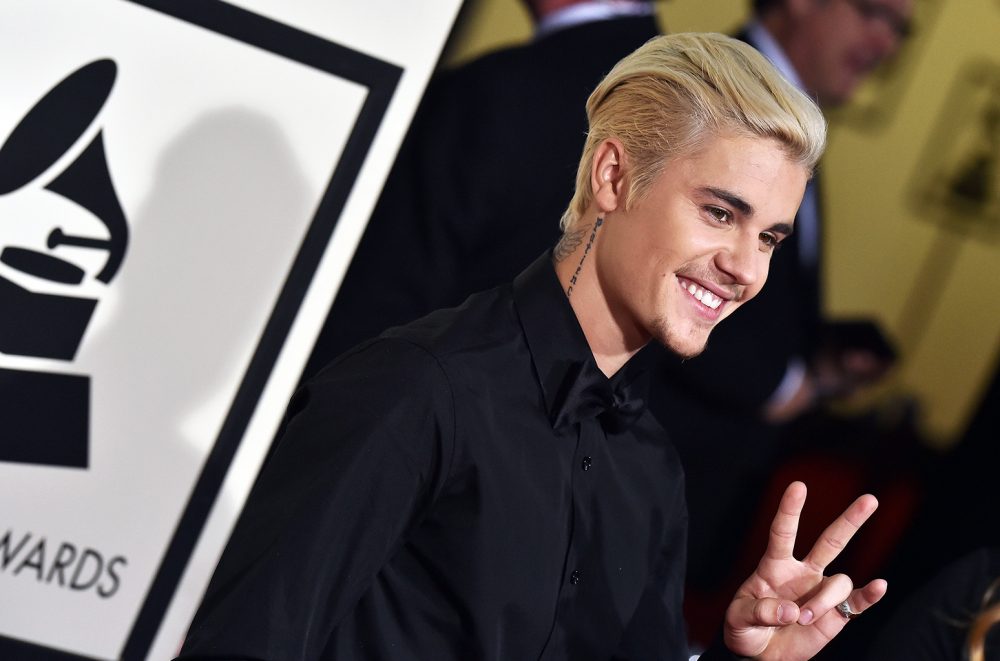 There will be a total of 13 rooms backstage including Justin Bieber's Room, JB Family Room, Dancer Rooms, Production Room, Tour Management Room, Road Management Office, Tour Accountant Office, Security Office, Jam Room.

Silverware cutlery to fresh flowers (no lilies) to scented candles with a strong focus on health foods like coconut water, almond milk, strawberry and vanilla protein powder, raw organic honey, decaffeinated herbal teas to fresh fruit and vegetable platter

Bieber has requested that his dressing room be entirely draped with white curtains, a large glass-door refrigerator, clothing shelves, eight power outlets and 12 white handkerchiefs. To quench his thirst, he demands 24 still water bottles, 24 alkaline water bottles, 4 energy drinks, 6 vitamin water bottles, 6 cream sodas as well as a cooler packed with assorteden juices fizzy drinks. The rider also lists 4 natural juices, 4 vanilla protein drinks and half a gallon of almond milk.

The Canadian star has also requested vegetables seasoned with ranch sauce, diced fruit, organic bananas and seedless grapes. Snacks must also include a deli platter of organic turkey, lettuce, colby and provolone cheese, black olives, as well as green and banana peppers. Lastly, backstage demands include white sliced bread, potato chips, mint and watermelon gum, white cheddar popcorn, Ghiradelli dark chocolate with sea salt and almonds, menthol and watermelon gum, vinegar chips, organic dried fruit, peanuts, and all berries cereal. The "Sorry" singer also has a list of delicious treats that he enjoys, like a large pack of Swedish Fish, boxes of Ritz Bitz peanut butter and cheese sandwiches and multiple packs of Haribo Cola Gummies.

What's more? In every dressing room, there is a requirement for 2 packages of plain white crew-neck teeshirts, in sizes XS and L, 2 packages of white tank tops, sizes L and XL, 3 packages of white lo-rise socks, size XS and L. You'll also need a boom box with an iPhone battery in order to keep the Biebs happy backstage.
Wow. Did you actually read all that because somewhere along the way, I'm not gonna lie I got a little bit bored. How can one guy need so much stuff for one gig?
I mean some of his requests are fairly reasonable, but there's definitely a lot there that borders on the ridiculous. An Indian Yoga Casket? Flying into the stadium via helicopter? Vegetables seasoned with ranch sauce (what the hell even is that?) His own private jacuzzi getting flown in? Talk about next level. I suppose when you reach that level though you can do whatever the hell you want. Fair play – might as well flaunt it if you got it.
For more outrageous tour rider requests, check out Steve Aoki's. Not quite as crazy but still pretty up there.