Even the rich and the famous often experience the same problems that most of us face in our daily lives, and it's always good to hear about it when it does.
Images VIA
Case in point, this little story about Justin Bieber having his card declined at Subway. The Biebs was stopping in at an outlet in West Hollywood to pick up a couple of subs, four bottles of milk and some cookies for himself and new girlfriend Sofia Richie (pictured below), who for some reason decided to wait in the car for him. I know it's chivalrous for a guy to do the buying, but surely it would have made more sense for her to go get them because it wouldn't lead to a possible riot starting?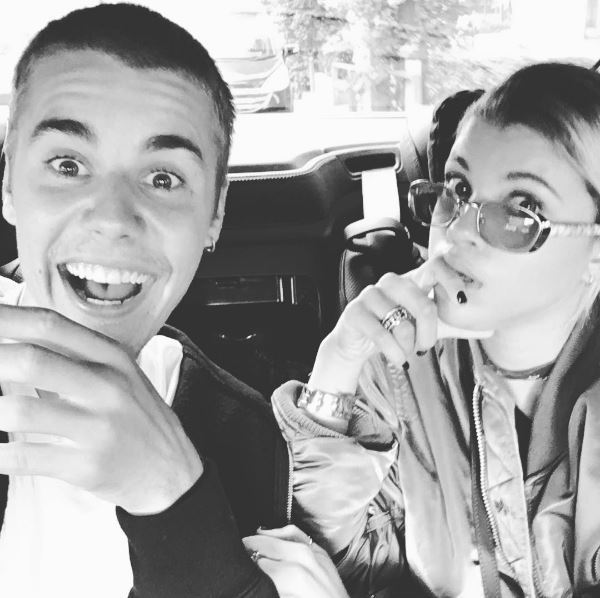 Anyway, Biebs' card got declined and apparently a couple of his bodyguards swarmed the place in order to protect him – don't really understand that part of the story – but a generous Belieber had already stepped in and offered to foot the bill. I bet that person must be feeling really good tonight – all 'OMG I bought Justin Bieber lunch and I've got absolutely nothing to prove it at all and he's never going to pay me back ever'. Good one.
But yeah, let's just take a moment to savour how good it is that Bieber's car got declined in Subway and made him look like a complete too in front of his sandwich artist. That is a good image.
For more great images of Justin Bieber, here's one of him falling off stage HARD a couple of months ago. Beautiful.