Justin Bieber was on stage in Oslo, Norway last night when one of his fans spilled a beverage on stage. It looks like he tried to clean up the mess, but people got in the way, and he then realised he's a superstar A-lister trying to mop up someone else's mess on his own stage, and promptly called it a night.
Featured Image VIA
Watch below:
https://twitter.com/musicnews_shade/status/659851835440832516
Naturally this sent the Beliebers in attendance into meltdown, especially this one particular girl who was Tweeting non-stop about how distressed she was: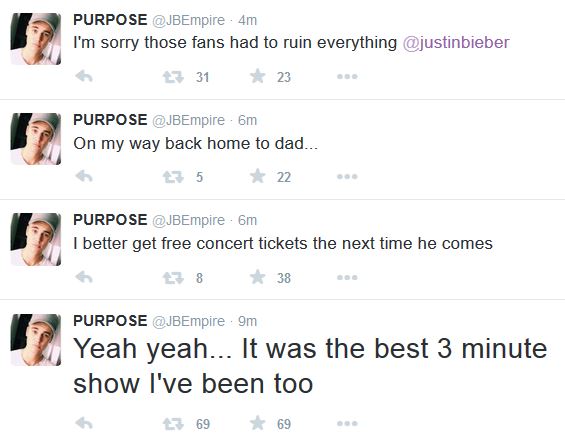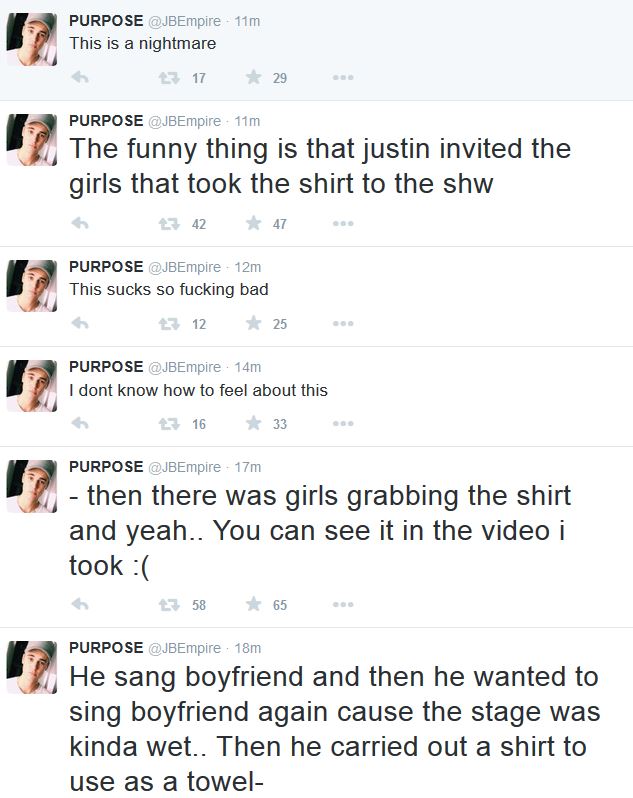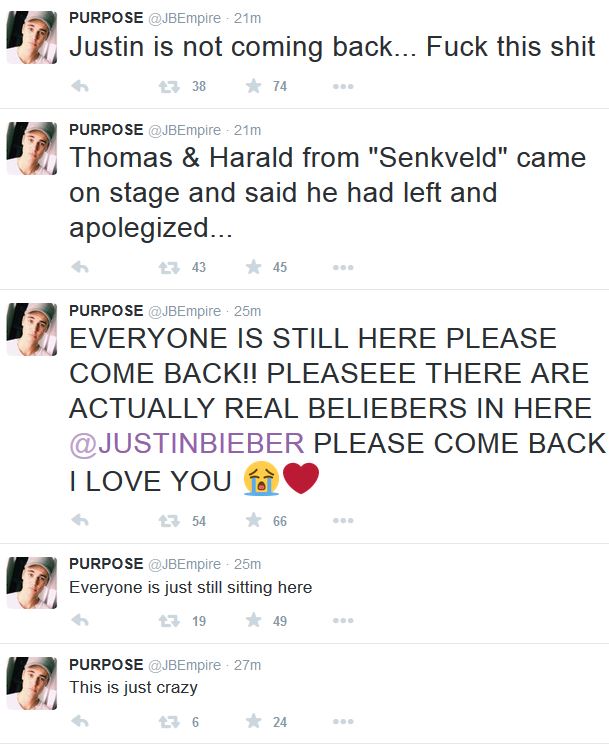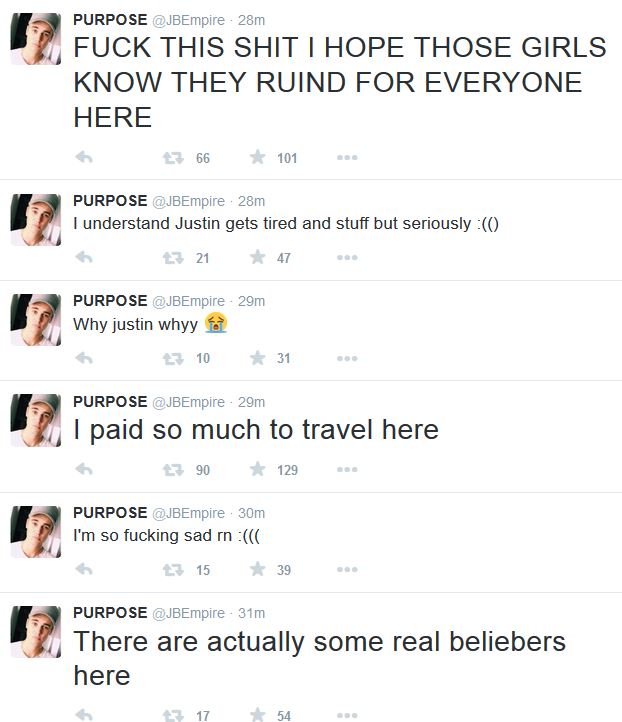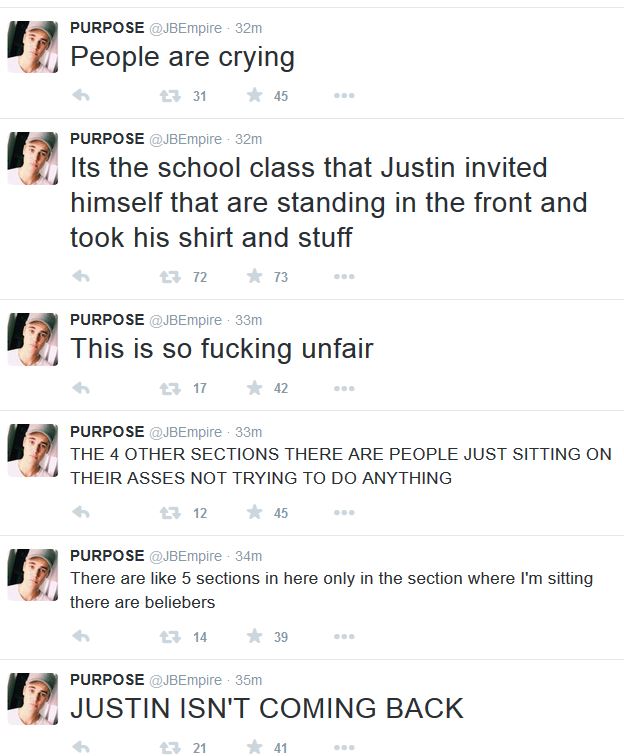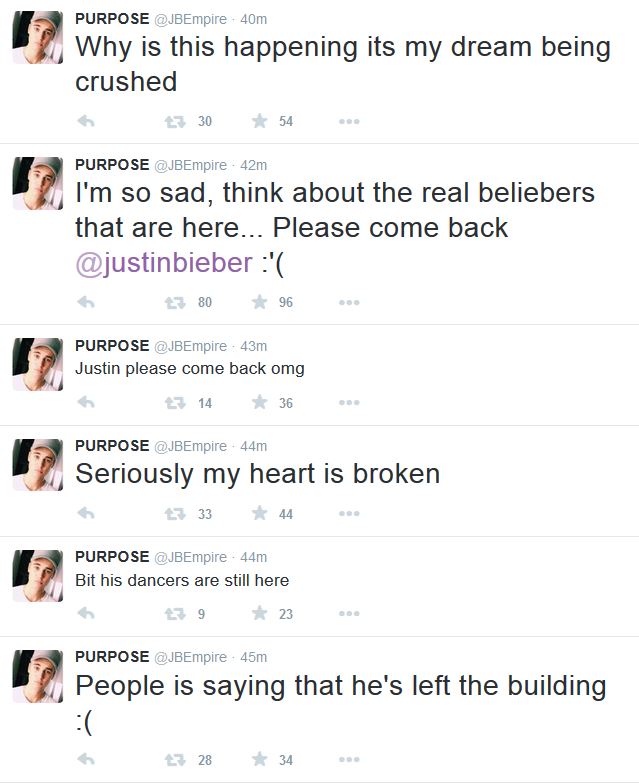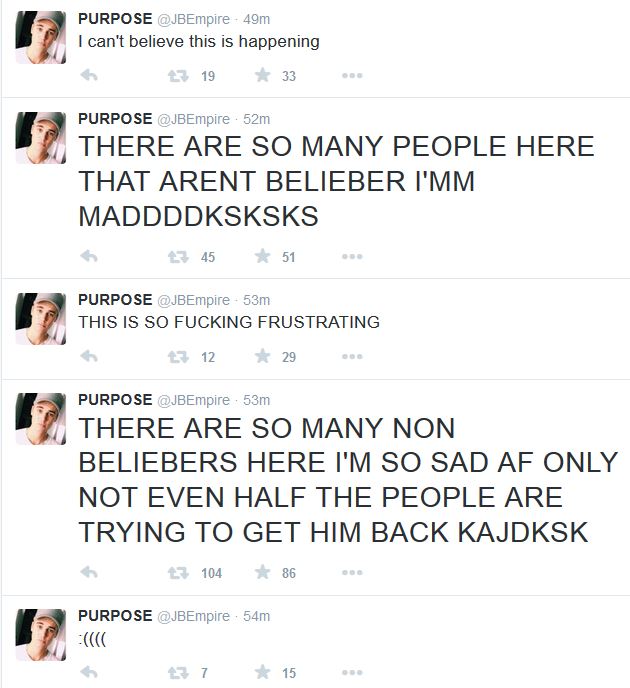 But it's all good, because Bieber apologised:
Sadly it's Been a rough week for me, long days no sleep, while having to be "on" as they would say for cameras fans etc. In no way did I mean to come across mean, but chose to end the show as the people in the front row would not listen.

Hopefully people will understand where I am coming from. I don't always handle things the right way but I'm human and I'm working on getting better at responding not reacting. Unfortunately people were affected by this as am I.

For the people in the back I am so sorry and for anyone I may have disappointed im sorry. Sorry for wasting the tv people's time I'll be sure to make it up to you next time on tour.. With love Justin.
That's a real man's apology right there. I guess the Beliebers will forgive him anything, judging by the way they totally bought his excuse that he was just "tired" when photos of him looking blazed off his face surfaced.