It's been a hot minute since we've heard anything from Justin Bieber really as he seems content to fade into the background and not be the try hard wild child that he was appearing to be a few years ago.
Images VIA
Bieber still pops in our feeds every now and again doing something stupid though and this is one of those times as a video of him completely and utterly stacking it off a unicycle has emerged. Not sure why Bieber was attempting to ride a unicycle and how the paps knew where he was gonna be riding it, but I'm not really that bothered – just only wish there was a video of him falling off it and not just these pictures. You know that would be funnier.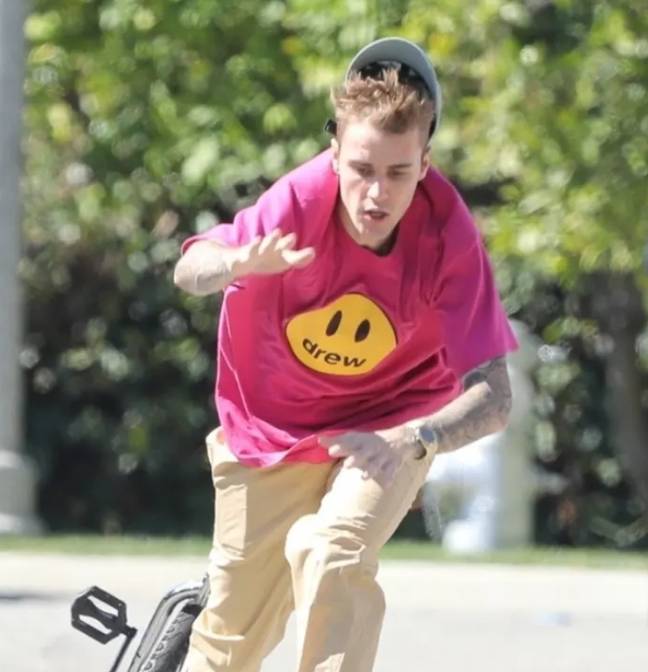 In case you were wondering, Bieber has been practicing on hi unicycle for a couple of weeks now and it does seem like it's something he wants to get into. He's posted a couple of videos of him riding it on his Instagram himself, but they unfortunately don't include him falling off it and smashing his face.
Ok so I suppose he almost fell on that second one hey – you would think he might be a bit more careful given his difficulty in trying to master it, but no such luck. Hopefully we see even more of him falling off it in the future.
For more of the same, check him out remaking 50 Cent's 'Many Man'. It's completely terrible.