Back on January 29th, news broke that 'Empire' actor Jussie Smollett had been attacked in downtown Chicago by two white men in MAGA hats, equipped with a bottle of bleach and a rope they had fashioned into a noose.
Featured Image VIA
According to Jussie, they shouted racist and homophobic slurs at him including 'this is MAGA country', then beat him up, poured bleach on him, put the noose around his neck, and left him to die in the middle of the street. The Subway sandwich he was carrying remained unharmed.
Some questioned the story; after all, downtown Chicago at 2AM is an unlikely place to find two white dudes in MAGA hats, and there was no CCTV footage of the incident, or any evidence at all really. He had been roughed up though, so what gives?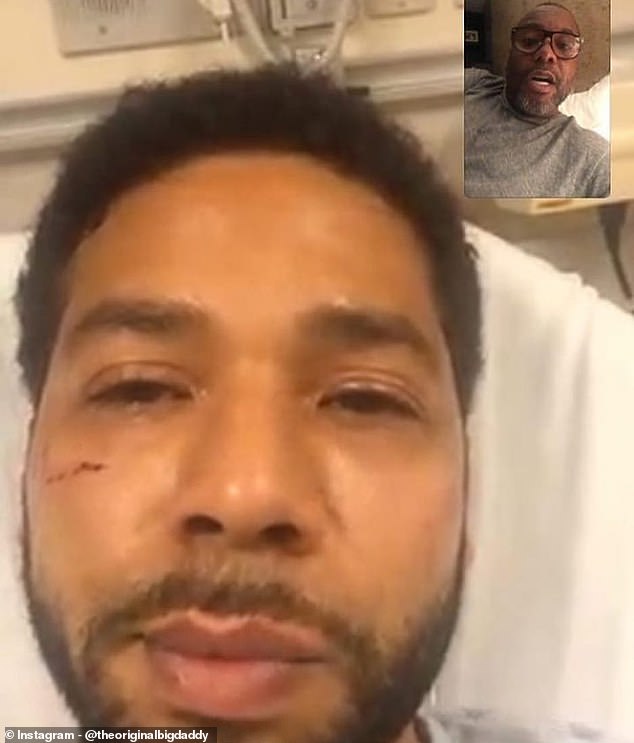 The majority of media outlets jumped on the story as an example of Trump's America and how it had galvanised hate towards minorities. Jussie even went on TV claiming he was the "gay Tupac" because he had "fought the fuck back", and suggested that anyone doubting his story was a racist.
He told ABC News:
The vast majority of people have been supportive and loving and understanding. (Everyone would believe me) if I had said it was a Muslim or a Mexican or someone black. I feel like the doubters would have supported me a lot much more. A lot more, and that says a lot about the place that we are in our country.
Then, for some reason, he scrubbed his social media accounts clean.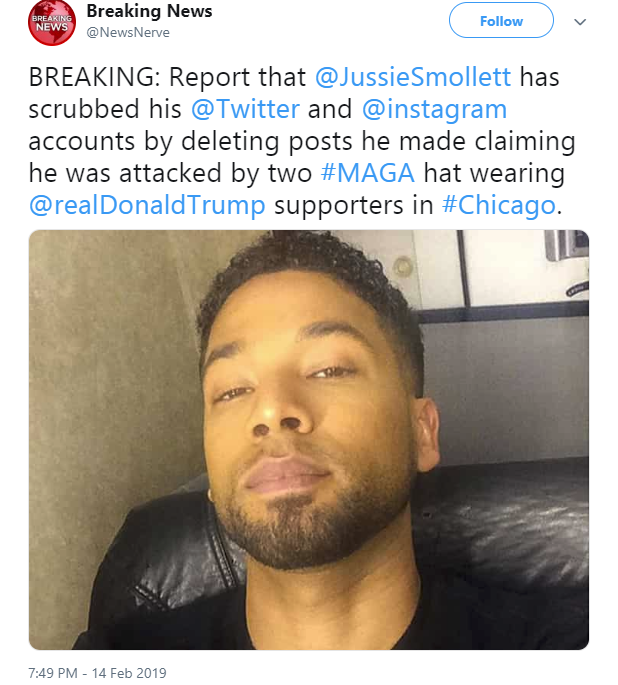 Well, the plot has thickened even more in the last week, as police arrested two African-American brothers known to Jussie (one of them is his personal trainer) who were seen in the area at the time of the alleged attack, and threatened to charge them with battery and hate crimes.
They told Chicago police that Jussie had PAID them to carry out the attack on him, and what's more they had even rehearsed the whole scene in the days prior. Not only is there CCTV of them in the area at the time of the attack, there's also evidence the two brothers bought the noose that ended up around Jussie's neck from a nearby hardware store.  Whoops.
These are the two brothers – not exactly the KKK are they?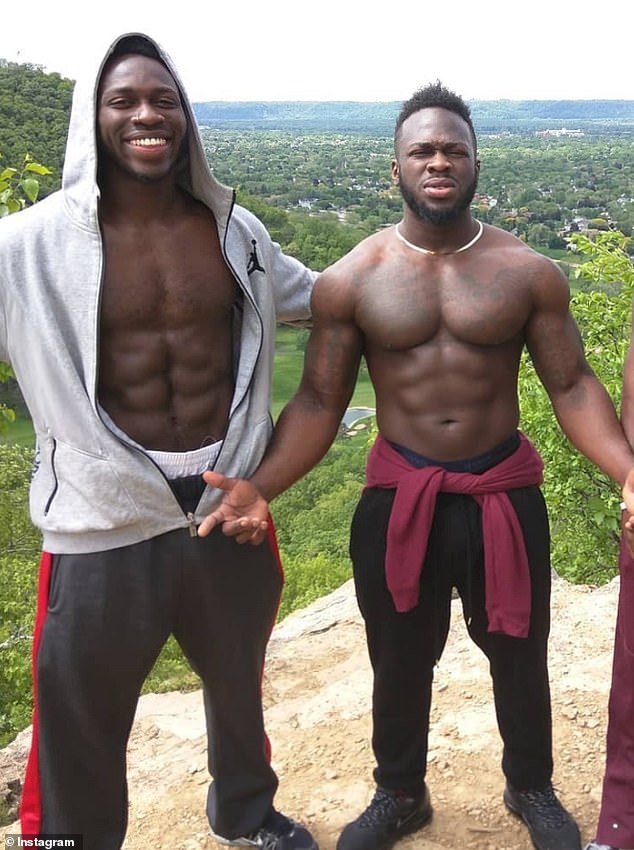 What's more, it now transpires Jussie has given fake reports to the police before. Back in 2007, he provided false information to the police when arrested for a DUI. There's also a possibility he was sending racist and homophobic letters to himself at the 'Empire' studios.
Chicago police officials have confirmed that they're no longer investigating a hate crime, but are still piecing together the pieces of Jussie's hoax story and the false report he gave them.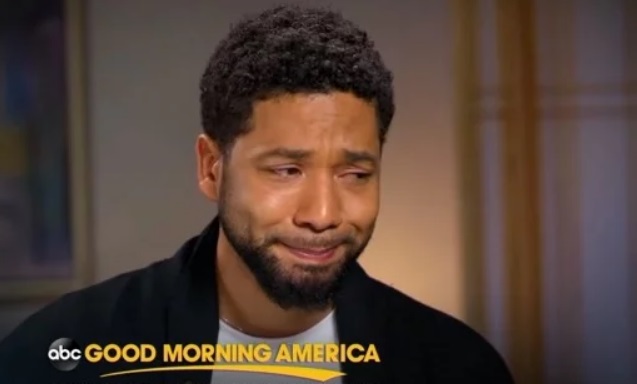 So obviously this guy is absolute tool who has done tremendous damage to real victims, past and present, of such attacks. He's also done Donald Trump and his supporters a massive favour as they will just point to this story and ask why racist/homophobic attacks need to be manufactured if they're so prevalent. 
Some are theorising that Jussie made up the story not to be a political shit-stirrer, but rather to draw attention to himself after it was rumoured he was losing his role on 'Empire' (which he'll probably lose now anyway, thanks to this).
What's interesting is that he chose to become a victim as a means to draw attention to himself, rather than do something heroic or kind, for example. I guess that's what happens when society places more value on being a victim than anything else; you get attention-seeking lunatics like Jussie Smollett taking full advantage. Shame.
To watch an actual racist get battered by his own son for calling his best mate the N-word, click HERE. Satisfying stuff.