Heath Ledger's iconic portrayal of The Joker is well known as one of the greatest movie performances of all time, but it seems like some people are a bit too obsessed with it. To the point of actually tattooing their faces to look like him.
Featured Image VIA
Lawrence Patrick Sullivan is a 29-year-old dude from Miami who clearly has some issues as he's copied Heath Ledger's look in 'The Dark Knight' permanently by etching it on his face. Not only that – although this is probably enough to sense that something is up with the guy – but he also thought it was a good idea to point a loaded gun at cars near an apartment complex in the city.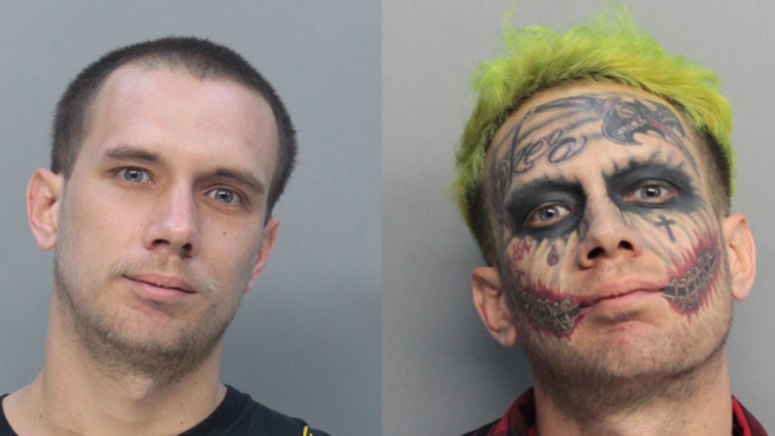 Needless to say, people were pretty alarmed by his actions and the way he looked and it wasn't long until the cops showed up to arrest him. They found a Smith and Wesson revolver in his pants and as such was booked for possession of a concealed firearm, with his bail set at $5000. He said that he didn't have a permit because it was 'fucking expensive'. Makes sense I suppose.
No news on if he could pay that, but I doubt it considering he listed his profession as 'tattoo model'. Not sure how much you get paid for doing that, especially if nobody has actually heard of you or ever seen you modelling said tattoos.
For more of The Joker, check out this Joker and Harley Quinn fan movie that's way better than Suicide Squad. Not that that would be hard.