Johnny Depp's defamation trial against The Sun continues to rumble on and the latest revelations from it concern what can only be described as the worst day ever, when Depp lost $750 million, was beaten up by Amber Heard and then discovered that she had taken a shit in his bed as well. Really puts stuff into perspective doesn't it?
Featured Image VIA
Here's what Depp had to say in court today when he was giving evidence: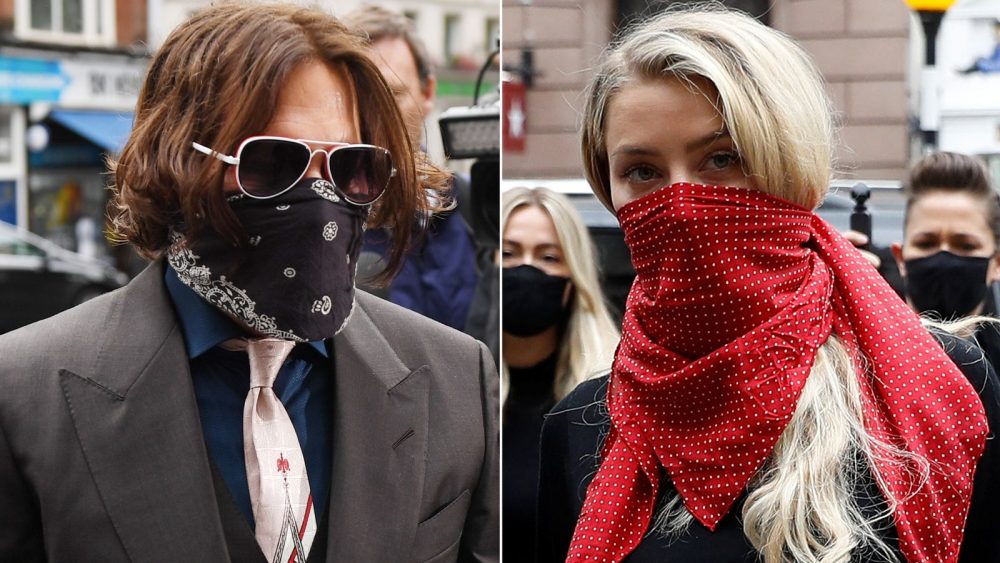 Since Pirates [Of The Caribbean] 2 and 3, I had – and this is ludicrous to have to state, it's quite embarrassing – apparently I had made $650 million.

On my wife's 30th birthday on April 22nd 2016, I had a bad meeting with my former business manager, who had stolen my money.

I had not only lost $650 million, but I was $100 million in the hole because they had not paid the government my taxes for 17 years.

I returned to my house to Amber's party, where she was irritable and upset and angry with me because I was late.

She f–king haymakered me, man. You came around the bed to f—g start punching on me.

A haymaker is just a type of wild swinging … kind of a roundhouse punch, as it were. It's a bit of a wild swing but effective if it reaches the target.

I then went to bed early to read and that's when I discovered that she had left a turd in our bed.
Wow. I genuinely can't imagine a worse day and I've had some pretty terrible days in my time – although in fairness I can't even imagine having $650 million in my bank account, let alone losing even more than that. No wonder Depp was stressed to breaking point around this time and decided to divorce Heard.
Gonna refrain from casting judgment on either of them though because the whole situation is so murky and weird I really got no idea who is in the right or wrong as it both sounds like they've done some terrible things. Will let the judges decide that.
For more of the same, check out everything that has gone on so far in Depp's trial. Absolutely bonkers.