We witnessed day three of Johnny Depp's defamation case against The Sun yesterday and once again it was full of all kinds of crazy revelations, including the playing of an audio track where Depp seemingly admits that he accidentally head butted Amber Heard.
Featured Image VIA
You can hear the audio below but the key line is where Depp says 'I headbutted you in the f***ing …forehead. That doesn't break a nose'. Take a listen and see what you think:
Sounds pretty definitive doesn't it? However, Depp was on the stand yesterday and sought to explain what actually happened in his eyes: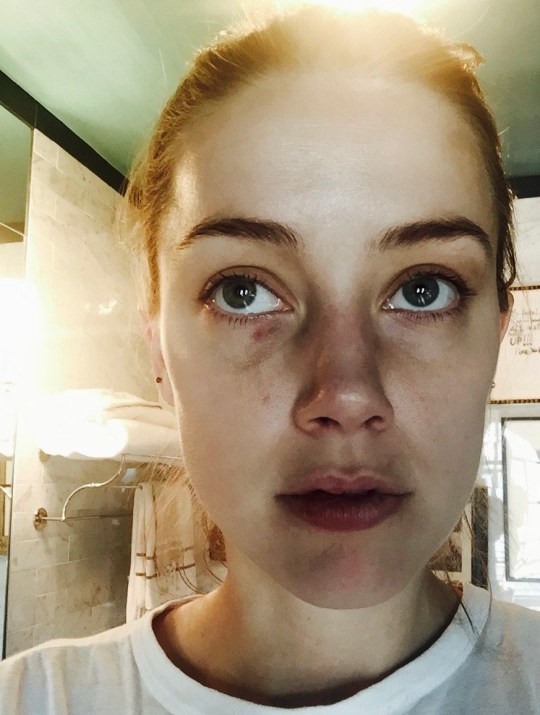 It's another wonderful thing to put in the kaleidoscope of her dossier that she (Ms Heard) is building.

This injury that she would've suffered is not consistent with the photographs that she has given to the court.

She was swinging wildly at me, and I … from behind, as I was walking away from the argument to my office, she was hitting me in the neck, ear, back, everything.

I turned to cover my head and she was swinging quite wildly so the only thing I could do in that situation was either to run or to try to get hold of her, to get my arms around her to stop her flailing and punching me, so I did so, as I did so it seems there was a collision.

That is the only collision and the only potential injury that Ms Heard could have had, there is no way I did as she said and broke her nose.

I used the word headbutt because that was the word Ms Heard used.
I mean that's a real tricky one isn't it? It sounds like something that could have happened, but then so does Amber Heard's story that he just headbutted her and broke her nose. It seems absolutely crazy that Amber Heard would make all this stuff up and break her own nose to get Johnny Depp back for whatever he had done, but
For more of the same, check out what went on at the trial yesterday. This one was bonkers.