Johnny Depp immortalised Hunter S. Thompson (like he wasn't already enough of a legend) in the iconic movie 'Fear And Loathing In Las Vegas' and it turns out that he was more than grateful to him for the role, spending $3 million to ensure that his pal went out the way he would have wanted.
Featured Image VIA
A lawsuit against Depp filed by a bunch of ex managers is claiming that he spent $3 million on having Thompson's ashes fired out of a cannon upon his death in 2005. At the time, Depp said the following:
All I'm doing is trying to make sure his last wish comes true. I just want to send my pal out the way he wants to go out.
The 'ceremony' sounds unbelievably extravagant – Thompson's ashes were fired out of a cannon that was placed on top of a 153 foot high tower that was shaped like a double-thumbed fist clutching a peyote button. Ridiculous. It was attended by senator John Kerry, Jack Nicholson, John Cusack, Bill Murray, Benici del Toro, Sean Penn, Josh Hartnett, Ralph Steadman and many more.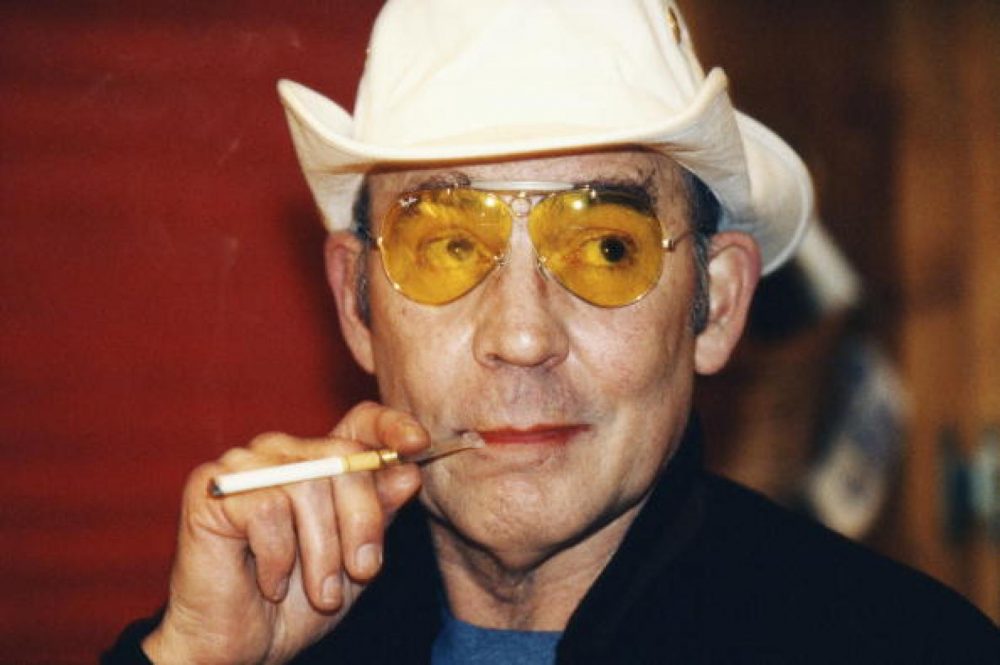 The total cost of the spend has come after Depp filed a lawsuit against The Management Group (TMG), claiming that they defrauded him by mismanaging his finances, taking out loans without his approval and hiding the extent of his spending from him. The company's countersuit denies this, stating that Depp was fully in the know about much of his spending including $18 million on a 150-foot yacht, $4 million on a failed record label, $30,000 a month on wine, $200,000 a month on private planes, $150,000 a month on round-the-clock security and $300,000 a month to maintain a staff of 40 people. Not sure what he needed a staff of 40 people for, but hey.
Here's what their statement said:
Depp, and Depp alone, is fully responsible for any financial turmoil he finds himself in today. He has refused to live within his means, despite the best efforts of TMG and the repeated warnings about his financial condition from TMG and his other advisors.

Depp often responded by rebuking and cursing his business managers for issuing such warnings and advice, while increasing his extravagant lifestyle and spending, and demanding that his business managers find some way to pay for it all.
Well, I've got no idea what's going to happen to Johnny Depp in this lawsuit or in the future, but it certainly sounds like he lived a life, doesn't it? Probably worth it.
What about Hunter S. Thompson though? He certainly had a good time of it too, if his daily routine is anything to go by. Legend.