It's only the second day of Johnny Depp's defamation trial against The Sun, and already we're hearing a load of crazy things coming out of his mouth.
Featured Image VIA 
I think this trial is going to be a veritable feast of these kind of claims, so I'm going to try and keep it down to one a day for fear of clogging the site up with them. On this occasion, it's regarding what Depp said that Heard said about James Franco during the time we they were filming 'Pineapple Express' together.
The line of questioning concerned whether Depp was jealous of Heard's relationship with Franco when they were playing love interests in the 'The Adderall Diaries' together whilst Depp was shooting 'Black Mass' himself. Here's what he had to say: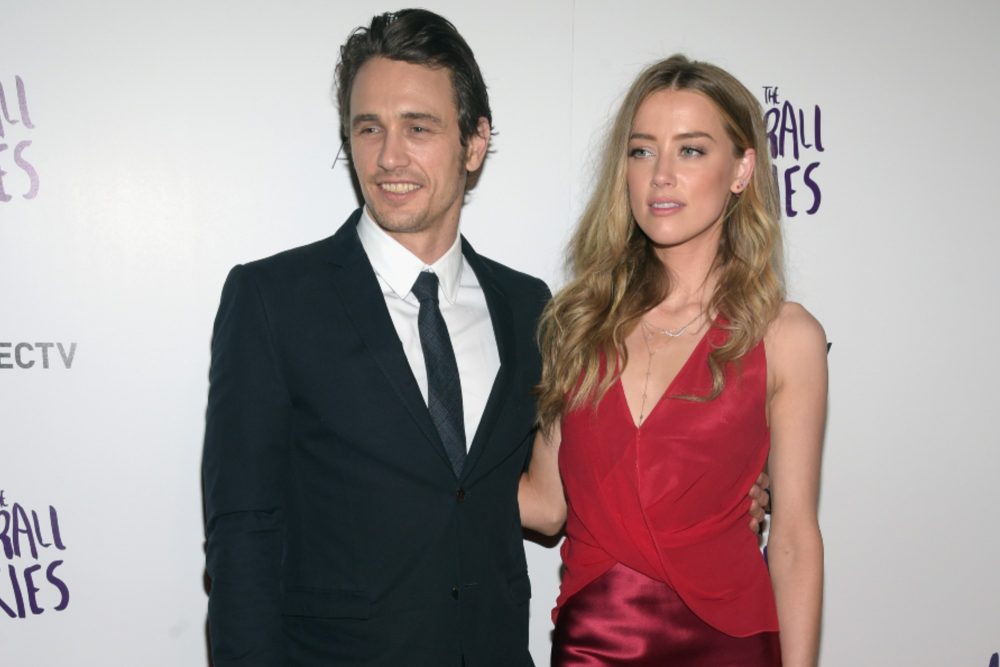 It provoked me to become jealous because of what Ms Heard had previously told me about her experience of working with Mr Franco on a film called Pineapple Express, so it shocked me that she was suddenly so friendly and happy with him.

She told me many things that were very, very negative about Mr Franco and that he had tried to kiss her and made sexual advances towards her on a previous film they had done together, and that she said he was a creep and that he was a rapist.

It was just a word that came out from the actions described of Mr Franco, by Ms Heard, to me, which were sexual advances which were him leaning in towards her and saying "I'm going to kiss you now" and that she had to run away from his advances at one point.

Ms Heard said that Mr Franco was non stop and that she felt he was creepy and rapey.
This isn't the first time that we've heard about James Franco being a bit of a weirdo and a creep, but I'm not really sure of its relevance in the Johnny Depp V The Sun case. I guess it's compiling background information on Depp and Heard's relationship and why it was so toxic, but it still seems a bit unnecessary to call James Franco out about his behaviour when he isn't even involved in this one. Trial like this is gonna pull out all the stops though by the looks of things.
I guess we'll have to wait and see how it plays out because there are bound to be a whole bunch of major bombshells before it's all said and done. Gonna be rubber necking the whole way.
For more of the same, here's Johnny Depp saying that Amber Heard shat in their marital bed. That was why he divorced her.