The whole Amber Heard and Johnny Depp abuse situation seemed to be a fairly open and shut case given everything that she's said about him, but the story has taken another twist in their $50 million lawsuit after Depp revealed that he had 87 security videos of her abusing him and multiple eyewitnesses to this abuse as well.
Featured Image VIA 
Depp's case refers to an incident where Heard allegedly attacked him with vodka bottle, causing his finger to be ripped off and requiring hand surgery. There are also claims that Amber kicked him multiple times whilst he was in bed and even staged some of her attacks to implicate him. Here's the important stuff:
The op-ed depended on the central premise that Ms. Heard was a domestic abuse victim and that Mr. Depp perpetrated domestic violence against her.

These implications are categorically and demonstrably false.  They have been conclusively refuted by two separate responding police officers, a litany of neutral third-party witnesses, and 87 newly obtained surveillance camera videos.

Unaware that members of Mr. Depp's security team (including an 18-year veteran of the Los Angeles County Sheriff's Department) were mere feet away, Ms. Heard falsely began yelling, 'Stop hitting me, Johnny,'" court documents state. "The interaction culminated with Ms. Heard making false allegations that Mr. Depp struck her with a cell phone, hit her and destroyed the penthouse. There were multiple eyewitnesses to this hoax.

Ms. Heard also knew that her elaborate hoax worked: As a result of her false allegations against Mr. Depp, Ms. Heard became a darling of the #MeToo movement, was the first actress named a Human Rights Champion of the United Nations Human Rights Office, was appointed ambassador on women's rights at the American Civil Liberties Union, and was hired by L'Oreal Paris as its global spokesperson.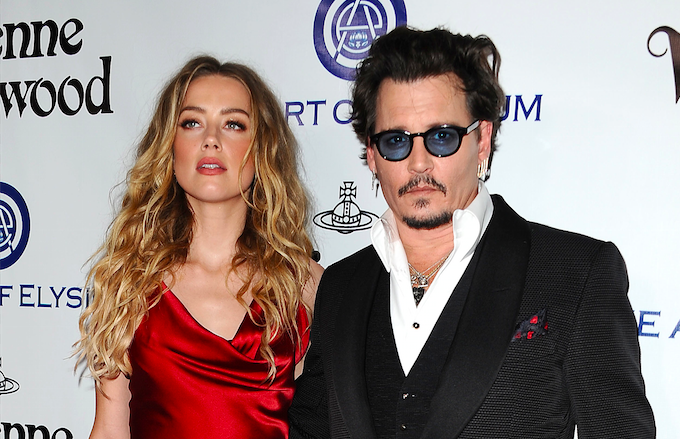 So basically Depp here is saying that he never beat up Amber Heard or abused her, but instead she abused him and then manipulated the media to paint him out as the bad guy so that her career would blossom in the throes of the #MeToo movement AND that he has a whole bunch of evidence to prove it AND that he's willing to go to court to sue her for $50 million to prove it. Oh and it also claims somewhere that Heard slept with Elon Musk just one month after she married Depp. Elon Musk just had to get involved, didn't he?
That sounds like a completely and utterly insane thing to declare if there wasn't at least some grains of truth to it, but Johnny Depp probably does have the money and power to try and attempt something like this and get away with it. Heard has obviously strenuously denied all these claims and vowed to see him in court to prove to the world that he was lying. Game on.
I just don't know what to think because someone is clearly telling some of the biggest lies in history here. Inclined to side with Amber, but it really does seem like anything could be happening here and it's gonna get a whole lot uglier before there's any solution. Stay tuned.
For more of the same, here's some pictures that Amber claims proves Johnny was battering her for years. I just don't know any more.