The whole beef between Johnny Depp and Amber Heard is one of the weirder celebrity break up stories that we've covered over the years here at Sick Chirpse as the more information that comes out about it, the more you realise that they're probably just as awful as each other.
Featured Image VIA
The latest bombshell comes courtesy of Johnny Depp, who is claiming that Heard had a threesome with Elon Musk and Cara DeLevigine whilst they were dating. Here's what Page Six had to report on the matter: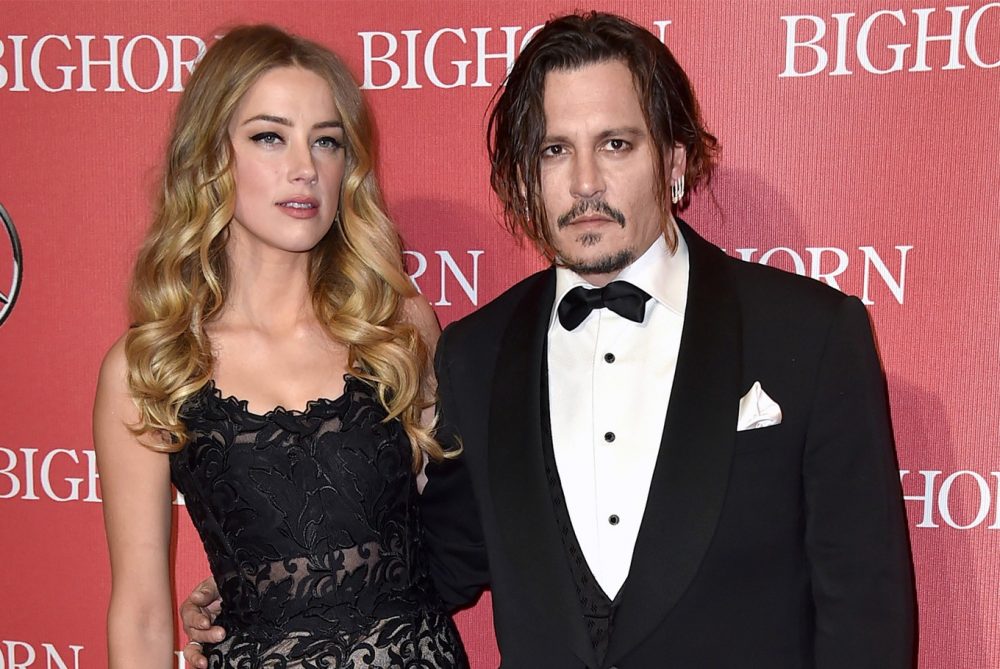 Josh Drew — the ex-husband of Raquel "Rocky" Pennington, Heard's best friend — contends that Musk, 48, slept with Heard and Delevingne at Depp's LA penthouse in late 2016 following Heard and Depp's split. (The pair divorced in May of that year.)

Drew was, at the time, living rent-free in one of Depp's other apartments near the penthouse in downtown LA, and has continued to socialize with Heard as of last year. The "Aquaman" actress is reportedly also paying for his attorney as well.

"Cara could also be compelled to give evidence — by either party," the Mail quotes a source as saying. "It's definitely a possibility. Almost anything can happen in this case." Actor James Franco has also been subpoenaed for any materials related to Heard, as has Musk.

Drew claims that the affair occurred while Heard and Depp were married; Musk insists the pair only got together after her split from Depp. The "Fantastic Beasts," actor, meanwhile, cites building staff who say Musk visited Heard "late at night" while Depp was abroad filming "Pirates of the Caribbean" in 2015.

Here's Drew's alleged testimony in his deposition as well:

'Did Rocky tell you Amber Heard was having an affair with Carla Delevingne while she was still married to Johnny Depp?' attorney Benjamin Chew asks.

'Yes,' says Drew, who has since split from Pennington but says elsewhere in the deposition that he socialized with Heard as recently as last year and that she is paying for his attorney.

'Did she ever tell you in words or substance while Amber was still married to Johnny Depp that the three of them, Amber Heard, Elon Musk and Carla Delevingne spent the night together?' Chew goes on.

'Yes,' replies Drew. 'To the specific date, I can't say.'

Chew further asks: 'So they were having a three-way affair, correct?'

'My understanding, yes,' Drew replies.
Well, there's a lot to unpack there isn't there? I think the biggest surprise on there for me has to be regarding just how Elon Musk is such a player and getting so much ass from super hot younger women?  I guess money really does talk but having a threesome with Cara DeLivingne AND Amber Heard is crazy by anyone's standards. Really blown my mind that one.
As for Johnny Depp, I guess if this was really going on then it's probably a bit of a bummer for him. The amount of shit these two seemed to do to each other during their just 475 days of marriage is absolutely insane. There's gonna be a hell of a lot more to come as well, you betcha.
Also, why is James Franco still involved in any of this? Definitely only going to get crazier before anything else happens.
For more of the same, check out the past history of Amber Heard/Johnny Depp here. Be there all afternoon.