Most of the news this week has been fairly depressing following the increase in Coronavirus cases in this country and the Trump inspired insurrection on Capitol Hill, but at least now we can bring you another update in the increasingly erratic saga unfolding between Johnny Depp and Amber Heard.
Featured Image VIA 
We all know that Depp refused to accept the judge's decision that The Sun were more than entitled to label him a woman beater in their newspaper article way back when, but here he is again doubling down on Heard, accusing her of lying about giving her $7 million divorce settlement to charity. Depp's legal team are planning on seizing upon Andrew Nichol's remarks that Heard's 'donation of the $7 million to charity is hardly the act one would expect of a gold-digger', and arguing that this was not the case and grounds to throw the whole judgment out.
As evidence of this, Depp's legal team claimed that the Children's Hospital Of LA had only received $100,000 in August 2016 – although Heard was also on a donor list saying she had donated $1 million in 2017 – and that this is way short of the $3.5 million she stated she would be donating to them. The other half of the $7 million was said to have gone to the American Civil Liberties Union (ACLU) who have not delivered on multiple subpoenas.
Heard's lawyer Elaine Charlson Bredehoft responded and said the following to Metro.co.uk: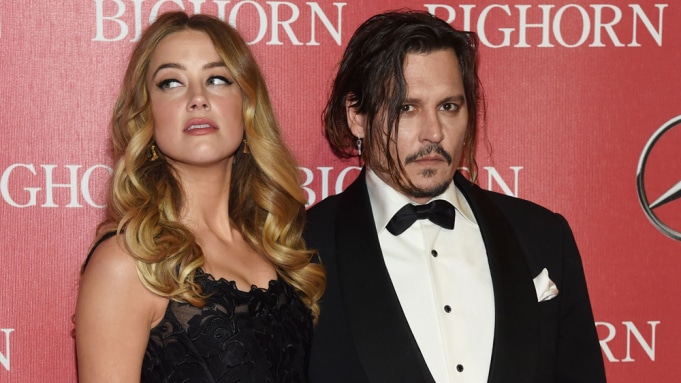 Mr. Depp's effort to plant stories in the media criticising Amber for not yet fulfilling all the donations she pledged to charity is yet another desperate attempt to divert attention from the UK Court's findings relating to allegations of Mr. Depp committing domestic abuse and violence.

Amber has already been responsible for seven figures in donations to charitable causes and intends to continue to contribute and eventually fulfil her pledge.

However, Amber has been delayed in that goal because Mr. Depp filed a lawsuit against her, and consequently, she has been forced to spend millions of dollars defending Mr. Depp's false accusations against her.
That kinda does seem like there was some truth in what Depp said – seems like Heard really hasn't delivered on her promises – but Bredehoft's explanation is fairly reasonable considering Heard probably would want to keep hold of some of that money considering she was embroiled in a multi million dollar lawsuit for the past three years and distribute it over time rather than all at once. Who knows what the truth here is though as even judge's decisions don't seem to be believed in this case.  The saga rolls on.
For more of the same, check out this photo of the poop that ended Depp and Heard's marriage. Crazy.