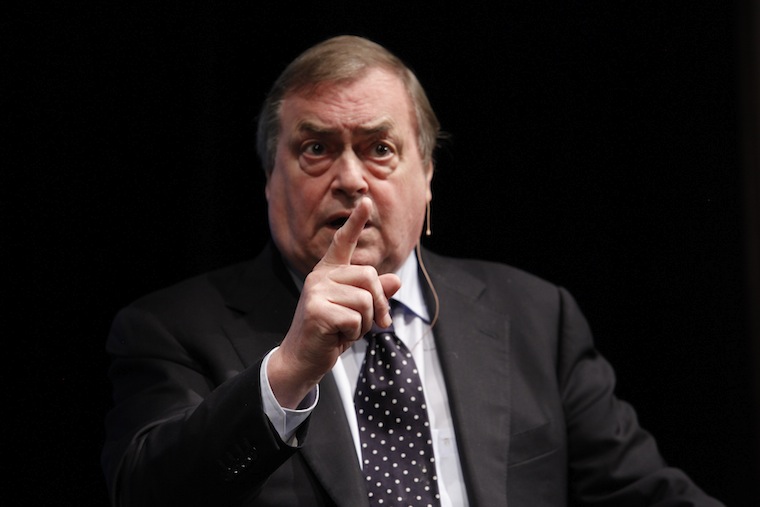 John Prescott, the bulimic pie eating fist throwing Welshman who was once the Deputy Prime Minister of our beloved Kingdom, has only gone and mistakenly ripped himself on Twitter.
John Prescott and Conservative MP Grant Shapps have had public beef for a while, and since John Prescott became an avid Twitter user,this beef has spilled into the Twitter domain on more than one occasion. But after Prescott's gaff less than 24 hours ago, the ex-Deputy P.M. probably wishes he'd kept his gob shut.
In an attempt to fire into Shapps on the social media network, Prescott sent out this Tweet directed at Grant Shapps which accused him of advertising Thai Brides on his Tory website (surely something even a Tory politician wouldn't be stupid enough to do):

Prescott was obviously referring a Google AdSense ad that Shapps had installed on his website, but due to Prescott's lack of AdSense knowledge he was seemingly un-aware that AdSense shows adverts based on your cookies and past internet usage. Basically meaning that Prescott was shown a different ad from say me or you, because it was based on what his past internet usage had been and not ours. He's been searching for Thai brides related websites on Google, basically.
Grant Shapps was quick to celebrate Prescott's public own goal and replied with this Tweet:

Whoops-a-daisy! Grant Shapps 1 (O.G.) – John Prescott 0.