As many of you will know, Joe Rogan has made the move from California to Texas and with that has left behind the awesome studio set-up he had in Los Angeles for a new one in Austin.
Here's a reminder of the big and homely studio he abandoned in LA: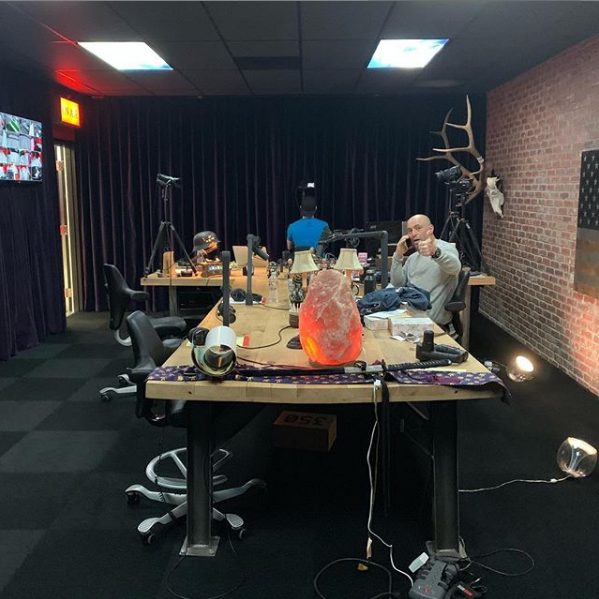 You'd think he'd go for something similar in Texas to basically recreate the feel of this studio that everyone has grown accustomed to. Well that definitely did not happen and instead Joe Rogan now looks like he's broadcasting from out of a claustrophobic alien spaceship or something:
If I had the #1 podcast in the world, this wouldn't be the studio I'd go with pic.twitter.com/zF3V8RKw74

— Fight Oracle ™ (@fightoracle) September 9, 2020
Why does Joe Rogan's new studio look like the inside of the hadron collider pic.twitter.com/Ny7XU8bjcF

— jo$£ph (@giogioxjb) September 9, 2020
The outside of Joe Rogan's new studio. pic.twitter.com/yz9uOb1JMC

— Seán Sheehan (@SeanSheehanBA) September 9, 2020
https://www.instagram.com/p/CEr9I-7FrhM/
What's with the super low ceiling and weird curvature? It looks like they're hiding out in an emergency bunker or something, made even worse by the intense red lighting.
He's done a couple shows in the new studio already and even the YouTube comments (I guess they're still uploading them onto YouTube despite moving to Spotify?) are 80% just ripping into the new setup: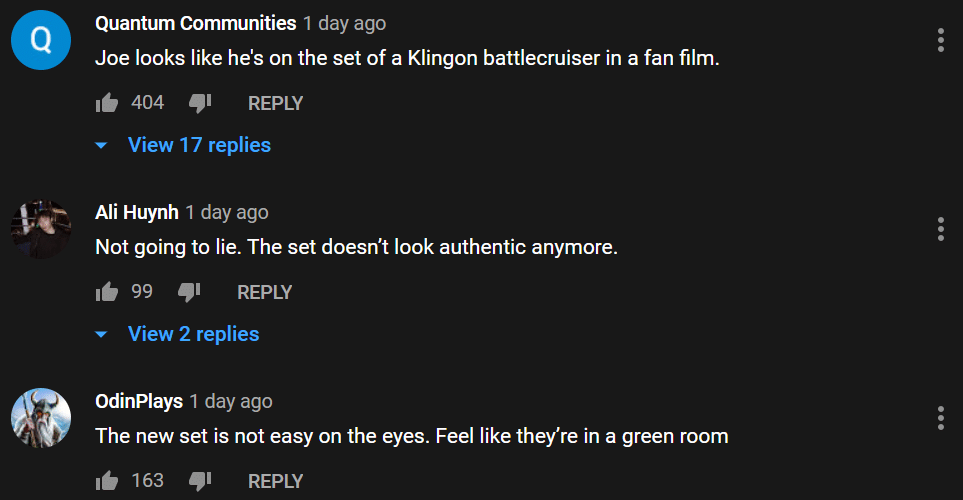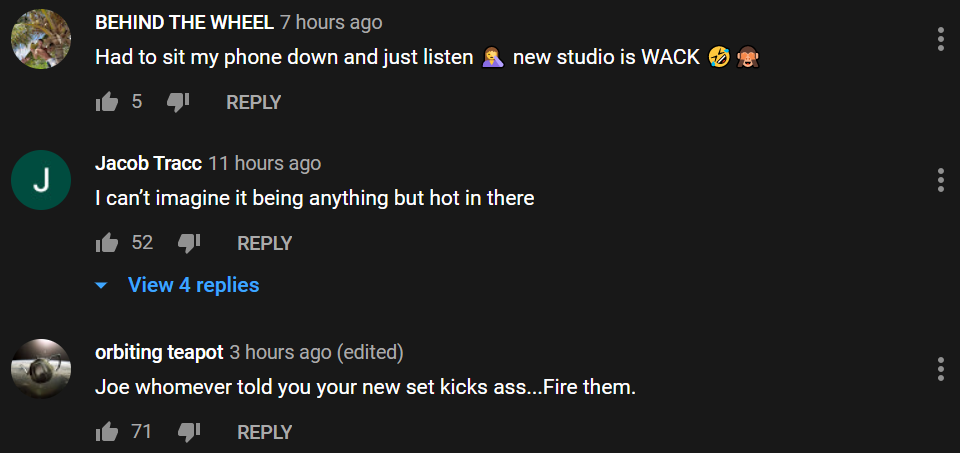 You get the idea.
I mean it's not like anyone's gonna stop watching just because of how crappy the new studio looks but it seems fairly unanymous that people preferred the look and feel of Joe Rogan's old studio. What's going to happen when he starts bringing in these 6'5 UFC fighters or some other big fella like his buddy Joey Diaz? It just looks way too cramped in there.
Considering how much $$$ Joe Rogan made from the Spotify deal, he could probably have the whole thing rebuilt in no time. I'm actually hoping this current setup is temporary, but I guess we'll have to wait and see.