One of the maddest scenes from Tiger King was when Joe Exotic took a blow up doll of Carole Baskin, shoved a dildo in its mouth and shot it in the head.
Featured Image VIA
Well you can now, um, do the same to a blow up doll of your worst enemy (as well as all the usual things you would do with a dildo), thanks to the release of this brand new Tiger King dildo, courtesy of Uber Kinky: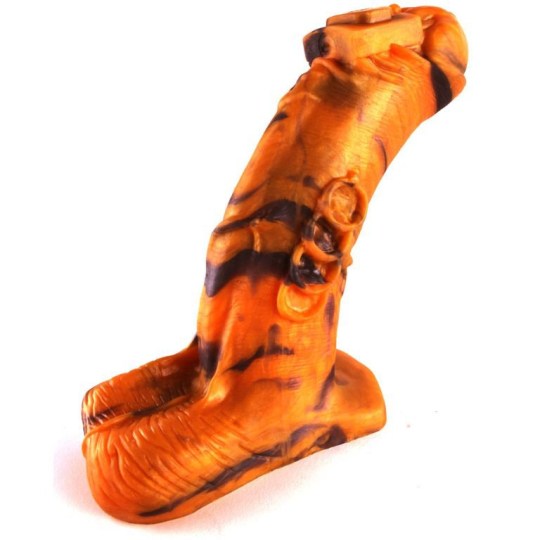 I'm not a dildo connoisseur or anything but that is honestly better than any Joe Exotic dildo I could have envisaged. It's just perfect. For one, there's the tiger print (although it's available in rainbow print as well). It also features the Prince Albert piercing that Joe himself sports, with a padlock made of silicone.
The 8-inch item doesn't come cheap though – going at £99.99 which you could probably spend on a bunch of our Tiger King T-shirts instead. However, Uber Kinky will be donating 10% from each purchase to Tiger Watch, so – as the site claims – 'by purchasing this product, you are contributing to the preservation of this beautiful animal.' Fair play.
For the Honest Trailers version of Tiger King that dropped earlier today, click HERE.