A jockey has expressed regret after he was 1,000 times over the cocaine limit in a test at Chelmsford races in 2020.
Featured Image VIA
42-year-old Adrian McCarthy said he was depressed during lockdown and had 'four or five' lines while drinking in a pub a day or two before the fixture.
McCarthy had his riding license withdrawn for six months by an independent disciplinary panel. He said he had been "in a really bad place" last year and had tried to take his own life, but has been getting therapy and support.
I just got into a bit of a rut. Drinking all the time, using drugs, cocaine, and trying to make things better. Obviously it doesn't make things better.

I'm in a lot better place now than I was before, I just want to get my head down and do what's right.

We all make mistakes. I made a mistake, I regret it. I just have to look forward and work hard.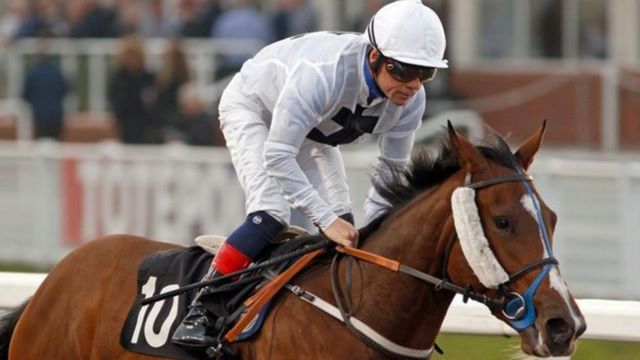 McCarthy gave a reading of 150,300 nanograms per millilitre, when the threshold for riding is 150 ng/ml. Which means he was one thousand times over the limit, but must also mean that there's a permissible amount of cocaine jockeys can take?
I guess it would make sense that jockeys take a little bump here and there before getting on their horses and doing a few laps. Although jockeys are all like 5'5 or 5'6 so maybe cocaine affects them differently. As long as the horse doesn't take any, I don't really see a problem though. After all aren't they the real competitors when it comes down to it? Test the horses IMO, not the jockeys. Free Adrian McCarthy!
For the time Richard Bacon was accused of snorting cocaine of the Blue Peter Tortoise, click HERE. Take me back.