A lot of people reading this can probably say that they've partied all over the world, but how many of you can actually say that you've been paid for the privilege?
Featured Image VIA
I doubt many of you, but you could be in with the chance now thanks to this great new job opening from the Brighton based company HenHeaven. They want to pay someone £21,000 a year to travel the world checking out the best options available for their package hen do holidays as their Head Vlogger.
No experience is necessary, it's all expenses paid and you'll only have to work 37.5 hours a week and won't even have to do any editing yourself as someone else will be there to do that for you. It's literally just going to these parties and filming yourself having a blast.
The list of parties includes:
Pool party in Vegas.

Cocktail making and a river cruise in Nottingham.

It's a knockout and life drawing in Bournemouth.

Husky sledding in Iceland, then hopefully seeing the Northern Lights.

I360 experience and gin tasting in Brighton.

Recording the Cheese Rolling Event in Gloucester.

Attend Buso festival in Hungary.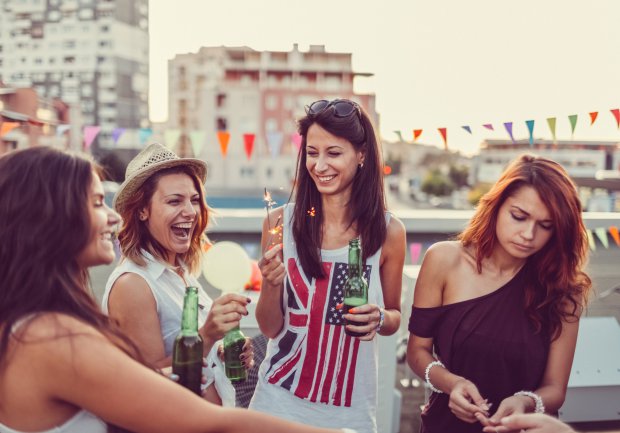 Street party through Mardi Gras in New Orleans.

Zombie boot camp and total wipeout in Birmingham.

Brighton paddle the pier.

Spa visit and bar crawls in Newcastle.

Zip wire in Snowdonia.

Guinness tour and pedi bus in Dublin.

Salsa dancing and paella cooking classes in Madrid.
OK some of those definitely sound more exotic than others, but I suppose that's the kind of thing you get with hen dos – some are really crap but some are the best.
To apply, you've just gotta send HenHeaven a video via WeTransfer to marketing@henheaven.co.uk along with your CV. I assume they're only looking for women to fill this position too as it's a hen do company, but if you're a guy and you wanna try, it only takes a few minutes so you might as well. It could change your life.
For more awesome jobs, check out this one that wants to pay you £28,000 to jerk off all day. 2017 people.