JLS's Oritise Williams has been in court for the last couple of weeks after he was accused of raping a 20 year old woman at a hotel in Wolverhampton following a gig there in 2016, but today the jury has delivered a not guilty verdict.
Images VIA
The jury deliberated for two hours and seventeen minutes before returning to reach a unanimous verdict. It was made up of eight men and four women.
Oritise had claimed that the unnamed woman had engaged in consensual sex with him and it only stopped because he was embarrassed that the couldn't perform. He said that he used a condom, but the woman said that he hadn't and that she had been crying and yelling at him to get off when they engaged in the encounter.
Here is what Oritise said during his police interview, which was played at the trial: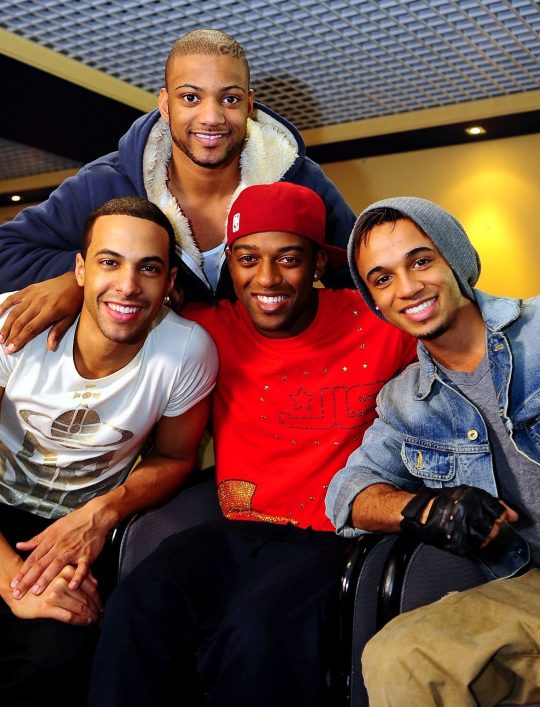 The girl said she wanted to spend the night with me, I said no problem, we started making out.

I pulled out a condom for safe sex as I'm ambassador for safe sex, because of the alcohol I couldn't perform too well, which is embarrassing to say.

We lay down and fell asleep and I can remember waking up to a knock at the door, it was the girl and she was with a male member of staff.

She said she wanted to look for her phone. She left and then I woke again in the morning to a knock at the door and it was the police.

I am feeling bewildered at this whole thing. I do feel taken advantage of. I just feel like a musician, an artist that has been put into a position where they have been taken advantage of.
I guess that and the other evidence presented during the trial was enough to convince the jury that this version of events was the truth. Hopefully both Oritise and his accuser can get on with their lives now, although I doubt it's going to be easy for the woman to get over all of this because if she truly believed that was what happened then this is going to be a kick in the teeth. Even if she did make it all up, it's not exactly going to be easy going back to her life with everyone who knows her also knowing that. Not really sure how to feel about it without all the information.
For more of the same, check out TripAdvisor asking a woman to leave a first person review of an incident after they were told she was raped in one of their venues. Awful.