If you're not up to speed on the JK Rowling transgender drama you can read up on it here, but to sum it up she basically Tweeted back in June that biological sex is real, kicking off a massive backlash against her by people claiming she was invalidating the existence of trans people, contributing to trans suicides and so on.
Featured Image VIA
Credit to JK Rowling – not only has she refused to cow to the Twitter mob, she's also managed to whip them into a frenzy again by announcing the release of her new book 'Troubled Blood', published under her pseudonym Robert Galbraith.
The novel follows Private Detective Cormoran Strike as he tries to solve the disappearance of a woman in Cornwall in 1974, only to come up against a cross-dressing psychopathic serial killer (as reviewed in The Telegraph).
There's no mention of transgenderism in the book, but because this serial killer disguises himself in women's clothing to commit his crimes, people are freaking out online and #RIPJKRowling has been trending ever since:
tw // transphobia

this woman is unhinged and i mean that. the amount of damage with could cause to the trans community is fucking horrifying. #RIPJKRowling https://t.co/ocmUsce84n

— skye (@irisckp) September 14, 2020
in memory of jk rowling, she'snot dead but she killed her career by being a transphobic piece of shit #RIPJKRowling pic.twitter.com/pHqvpZ1EzY

— salem • commissions open!!! (@autisticgraham) September 14, 2020
JK Rowling's new book is about a cis woman investigating a cis male serial killer who dresses as a woman to kill his cis female victims. Like…how much more blatantly does Rowling have to out herself as a transphobe for y'all to stop buying her books and publishers to drop her?

— Serena Daniari (@serenajazmine) September 14, 2020
Plenty of people also stood up for JK Rowling and called out the maliciousness of the hashtag – even Piers Morgan got in on the action:
The fact #RIPJKRowling is trending says all you need to know about the woke brigade – they're nastier & more viciously intolerant than anyone they preach about.

— Piers Morgan (@piersmorgan) September 14, 2020
The fact the disgusting hashtag #RIPJKRowling is trending on this mess of a platform, tells you everything you need to know about the mindset of these TRAs. Read the comments.

Don't ever ask me to justify my position on this again.

It's sick. Just sick. #IStandWithJKRowling

— James Dreyfus 🟥 (@DreyfusJames) September 14, 2020
The #RIPJKRowling highlights the hideousness of the 'just be kind' crew. Women who question the transgender narrative & wont submit to male demands are faced with abuse, death threats etc. The men are saying submit or we will smudge you out. #IStandWithJKRolling

— Dr EM (@PankhurstEM) September 14, 2020
The revolting spewing of hate on this hashtag #RIPJKRowling has been enabled and encouraged by all those shouting TERF at any woman speaking up for her rights. You should all be ashamed of yourselves. #IStandWithJKRowling

— Helen Saxby (@helensaxby11) September 14, 2020
Prior to Tweeting about biological sex back in June, JK Rowling had commented on a story with a headline that read: 'Opinion: Creating a more equal post-COVID-19 world for people who menstruate.'
Taking issue with the phrasing, JK wrote:
"People who menstruate". I'm sure there used to be a word for those people. Someone help me out. Wumben? Wimpund? Woomud?
It all snowballed from there, and she even put out an essay addressing everyone's questions and criticisms and noting that questioning the extreme end of trans activism doesn't make one a transphobe:
TERF warshttps://t.co/mc58tGXOjs

— J.K. Rowling (@jk_rowling) June 10, 2020
Obviously this isn't the first book/film/story about a murderer who enjoys dressing as a woman, but given the context of JK Rowling's comments in the past, people are sure it's a troll job and part of her perceived anti-trans crusade.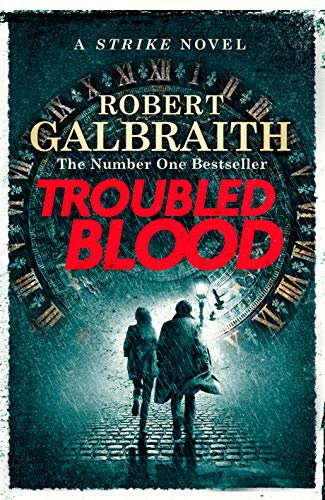 Well, however you feel about it, I'm sure this book will become a bestseller and both the positive and negative reactions to its release will contribute to that. No doubt that will send the woke pricks who got #RIPJKRowling trending even crazier. Probably shot themselves in the foot in that regard but oh well, at least they got to let some steam off on Twitter.
For the time JK Rowling annihilated a Harry Potter fan who asked why Dumbledore is gay, click HERE.