Jim Carrey has withdrawn support/promotion for his new film 'Kick Ass 2' because since Sandy Hook he says he can't stand behind the movie's violent themes.
☛ Next: Jim Carrey Declares His Love For Emma Stone
Hey Jim, can we ask you a question? Did you by any chance return the fat pay cheque they gave you to star in this movie in the first place? No? Shut the fuck up then.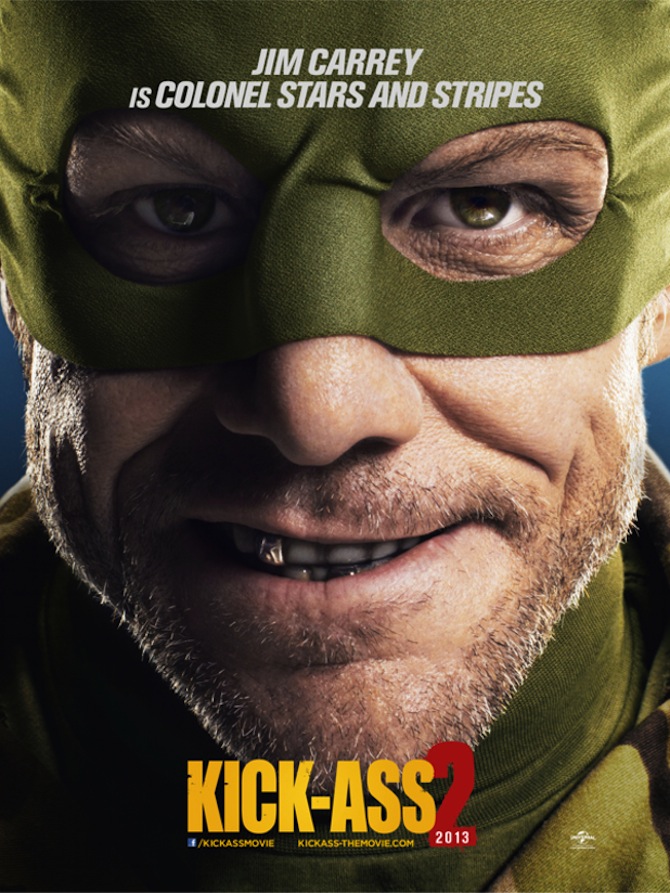 Imagine if you were the director/producer/writer of this movie and you paid Jim Carrey millions to star in it, and he goes and effectively asks people to boycott it weeks before it's even come out.
We like Jim Carrey but he is being a complete dick here. Firstly, nobody cares what Jim Carrey thinks about guns. Second he wouldn't be making this much noise if he didn't already have millions of dollars in the bank. Last, what a hypocrite.
☛ Next: Jim Carrey's Weird Website
We're going to go watch this film when it comes out, just to stick it to Carrey. Unless this is some kind of reverse psychology move and he actually does want us to go see it. Maybe we'll just wait for the DVD.