The political landscape has become even more of a joke in the past decade or so, with people like former wrestler Jesse The Body Ventura, Arnold Schwarzenegger and of course Donald Trump being elected to some of the highest offices in the world. And now it looks like it's going to take an even dumber course, with talk show host Jerry Springer being considered for a role as governor of Ohio.
Featured Image VIA
Apparently over half a dozen influential Democrats in the state are pushing Springer to run for governor, as they believe that in the current political climate he would be able to afford his own funding and be able to connect with working class voters thanks to the success of his talk show. To be honest, I'm failing to see any holes in the plan either.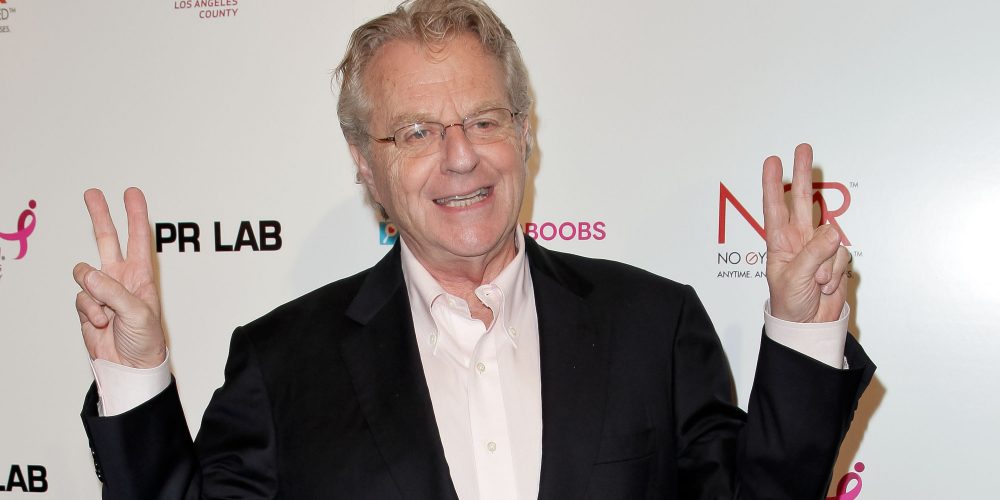 Oh wait – what about the fact Springer isn't a politician? Aside from the fact this doesn't seem to matter at all anymore anyway, unbelievably Springer does actually have a fairly extensive background in politics before he became a talk show host having served as mayor of Cincinnati from 1979 and having sat on the city council previous to that since 1971. He did briefly resign his post in 1974 after he was caught with a prostitute at a brothel though, but I suppose you wouldn't be a politician if there wasn't some kind of sex scandal in your closet. It kinda sounds like the thing that would happen to one of his guests though rather than him.
Either way, who wouldn't want to see Jerry Springer delivering a speech and then the whole crowd chanting Jerry back at him over and over again? If I was a betting man, I'd whack a hundred on this to have happened by the next election. Seems too obvious.
For more Jerry Springer, check out this guy who recently delivered the most brutal revenge to his cheating girlfriend live on the show. Ouch.