Jermaine Pennant was a guest on Sky Sports News's transfer talk segment this morning, but gave such a crappy and confusing analysis that he was immediately removed from the show.
Featured Image VIA
Pennant was discussing Romelu Lukaku's move to Inter Milan when he appeared to be slurring his words and giving unclear answers.
They ended up removing him from the panel during the ad break and replacing him with David Reed – awkward.
Here's the only clip of the Pennant's performance I could find on Twitter:
JERMAINE PENNANT KICKED OFF AIR ON SKY FOR BEING DRUNK#jermainepennant #sky #pennantdrunk #pennant #skytransfercentre pic.twitter.com/TAA5utDA6H

— Ilovesainttropez (@Ilovesainttrop1) January 24, 2020
That didn't seem too bad, did it? I mean OK it wasn't the most engaging or insightful 30 seconds of chat I've ever heard, basically gibberish TBH, but I'm not sure I would have guessed that he was drunk if I hadn't known it already.
A Sky Sports spokesman told The Mirror:
Jermaine Pennant was a guest on Sky Sports News this morning.

A decision by our production team was made to take Jermaine off the programme before its conclusion because his performance on-air failed to meet our production standards.
Pennant hasn't exactly covered himself in glory these last few years and no doubt this isn't going to help matters. Hilariously, he wore the same jacket for this Sky Sports appearance as he did when he was on the Jeremy Kyle show: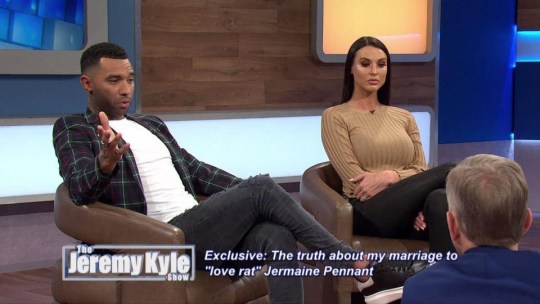 Cursed jacket maybe? Time to bin it I think.
For more Jermaine Pennant, check out the Premier League's biggest dickheads. He's one of them.