The pre-inquest review into the death of Jeremy Kyle guest Steve Dymond is underway, following the Portsmouth man's morphine overdose at his home following a humiliating appearance on the show last year.
Featured Image VIA
The inquest aims to determine what responsibility Jeremy Kyle and his show should bear for Dymond's death, with comments the presenter made to Dymond in front of an audience now revealed by Metro.
A coroner stated that Jeremy Kyle branded the late 63-year-old a 'serial liar' and said he 'would not trust him with a chocolate button', which anyone who ever watched the show knows is the sort of thing he'd say to guests all the time.
It's been alleged that Kyle also turned to the audience and asked:
Has anyone got a shovel?
Ironically enough the situation also lead to the death of the Jeremy Kyle show, which was axed by ITV following Dymond's suicide.
Hampshire coroner Jason Pegg laid out the remarks made by Jeremy Kyle in his ruling stating that Kyle would be a person of interest in the inquest because 'he may have caused or contributed' to Mr Dymond's death.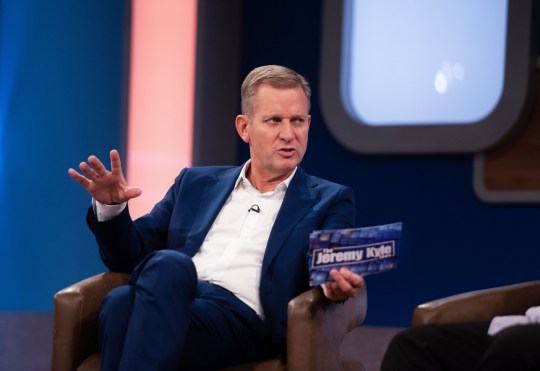 Mr Dymond 'failed' a lie detector test for the programme to show whether he had cheated on his ex-fiancee Jane Callaghan.
Mr Pegg stated in his ruling:
I have had the opportunity to view The Jeremy Kyle Show episode featuring the deceased.

In that footage, it is apparent that Jeremy Kyle was aware that the deceased had previously been unable to appear on The Jeremy Kyle Show having been diagnosed with depression, for which the deceased had been prescribed anti-depressant medication.

After the lie detector results the deceased looked visibly upset.

Jeremy Kyle adopted an approach where he called the deceased a "serial liar"; that he "would not trust him with a chocolate button"; and made a comment: "Has anyone got a shovel?"
Steve's family said:
We welcome the Coroner's decision today confirming the scope of the inquest into Steve's death.

Having recognised in July that Jeremy Kyle himself ought to be an Interested Person, today's confirmation that how Steve came to be on the Jeremy Kyle Show, how he was treated on it and the aftercare provided will all form part of the Coroner's inquest gives us real confidence Steve's death will be fully and fearlessly investigated.
The ruling quotes Dymond's son, Carl Woolley, who says of his late father:
He had been humiliated, taken for a mug and pounced on by the presenter.
Woolley also reports that his dad had told him day after the filming that he had 'been made out to be the baddy and that Jeremy Kyle was constantly on him'.
He felt embarrassed and made to feel like nothing.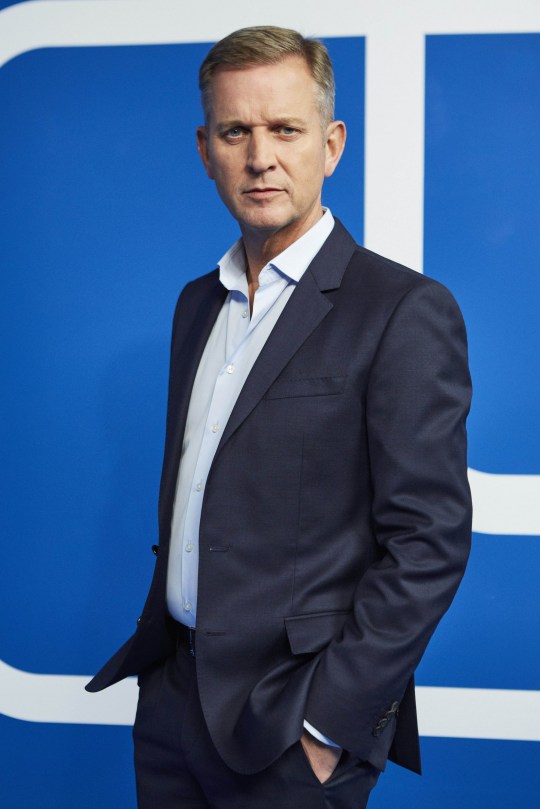 The ruling also quotes Mr Dymond's brother Leslie Dymond, who says his brother phoned him from a taxi after the filming of the episode:
During that conversation, the deceased told his brother: He had endured a terrible time and could not go on living.

In subsequent conversations, Leslie Dymond recalls his brother stating: "Jeremy Kyle had been in his face and followed when he left the stage … He was jeered and called a failure by the presenter (Kyle)."
Mr Pegg concluded:
I am satisfied that the evidence potentially goes beyond mere criticism of Jeremy Kyle and that acts or omissions of Jeremy Kyle may have caused or contributed to the death of Stephen Dymond, the deceased.

Accordingly, I deem Jeremy Kyle to be an interested person in this case.
Wow, sounds like Jeremy Kyle is in hot water indeed. The producers of the show also have a lot to answer for after allowing Dymond on the show given they assess everyone and knew he had stopped taking his anti-depressants before his appearance.
From the sounds of it Jeremy Kyle was his usual cunty self but maybe turned up the heat even more in Dymomd's case, especially the bit about calling him a failure. How are you going to say something like that to a guy with a history of depression? That doesn't help anyone or anything beyond maintaining his own image of being the most ruthless bastard on daytime TV. Although to be fair that "anyone got a shovel?" comment sounds relatively harmless… before put into context. Yeesh.
On the plus side, this whole saga has taken the Jeremy Kyle Show off TV, so that's something we can all be grateful for. As for what happens to Kyle and the show's producers now, we'll have to wait and see how the inquest pans out.
For the legendary Jeremy Kyle guest now suggesting that Jeremy should go work in a supermarket, click HERE. Not bad advice.