So the biggest general election of our time has come and gone, and the Tories won by a landslide despite what was looking like a very effective social media campaign by Labour and Jeremy Corbyn. Just goes to show that Twitter isn't real life eh?
Featured Image VIA
Describing the outcome as 'very disappointing', Jeremy Corbyn has announced that he will not lead the Labour party in any future elections, though he refused to give a timeline as to when he'll actually step down.
Corbyn has called for a 'period of reflection' which he wants to spearhead before actually quitting as Labour leader:
I want to say this, I will remain the MP for Islington North and I'm proud to represent the people of Islington North.

I will lead the party during this period to ensure this discussion takes place.
It sounds like his Labour peers are keen for him to get on with it though. The party's Andrew Adonis said:
I think the "period of reflection" required to assess the need for new leadership of the Labour Party should be about ten minutes.
Other Labour politicians had similar sentiments, and it just makes you realise that Corbyn never really stood a chance when such a large section of his own party weren't even backing him.
What was the key reason for Labour losing the election though? Many people including Corbyn seem to think it's down to Brexit and the media smearing him as an antisemite, but could there be more to it?
It's not like Boris Johnson ran a particularly good campaign, so hopefully this period of reflection Corbyn has called for will allow them to look within the party and reassess so that the next Labour leader can bring the party closer to the political centre. Probably a good idea to leave 'Momentum' behind next time IMO.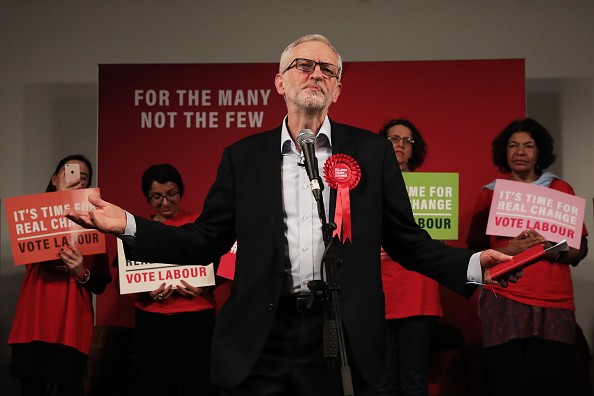 For the time Jeremy Corbyn 'showed off' a naked Diane Abbott to his political friends in 1979, click HERE. Those were the days.
[h/t Metro]