Even with Snoop Dogg coming out in support of Jeremy Clarkson yesterday, The Guardian are reporting that the BBC are set to announce today that they won't be renewing his contract when it runs out at the end of March.
BBC general director Tony Hall is said to have had no other choice but to terminate Clarkson's run on the show after the results of an inquiry into the incident where Clarkson punched a producer, headed by the boss of BBC Scotland Ken MacQuarrie. It was found that Clarkson went on a 20 minute tirade at Oisin Tymon before attacking him for 30 seconds during MacQuarrie's investigation.
Despite sticking up for Clarkson in the past – in particular over last summer's problems where he used the n-word – Hall believes he had little alternative following the regrettable incident after Clarkson was placed on a final warning last summer. A source close to the inquiry apparently said the following:
There can't be one rule for talent and one rule for ordinary human beings.
Featured Image VIA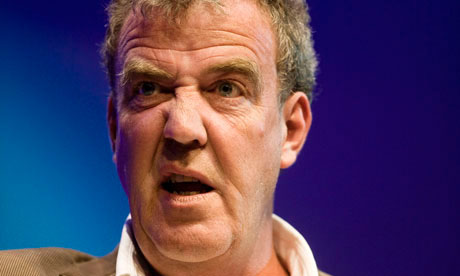 Image VIA
I suppose that's a fair way to look at it as everyone deserves to be treated the same and not subjected to abuse and violence in the workplace. Sure, Clarkson probably had a point to be mad after he didn't have any nice food after a tough day of shooting, but he shouldn't have lost his head and attacked the guy – there was a probably a much easier solution for both of them.
Unfortunately for Clarkson he did though and that means the end of his career at the BBC. It probably won't bother him that much as he's already said to be in negotiations with Sky for millions of pounds to film a similar show but this probably isn't the way he wanted to leave Top Gear after so many seasons at its helm. There's also the question of whether Sky have the worldwide reach that the BBC has, although they probably have the financial clout to ensure that Clarkson won't feel it too much where it counts.
As for the future of Top Gear, that seems pretty up in the air at the moment. The contracts of James May and Richard Hammond are also up at the end of March and they've previously said that they don't want to film the show without Clarkson, so it looks like they'll follow him wherever they go. This will leave the BB without the show's three flagship stars.
It seems unthinkable that the BBC will cancel Top Gear considering it's probably one of their most popular worldwide shows ever, but will it be the same following the exit of the presenters that made it famous? And who will they even get in to replace them? Chris Evans is currently the bookies' favourite but Dermot O' Leary, Johnny Vaughan and even Jodie Kidd FFS are all in the running apparently.
Jesus, I don't know much about any of them but I wouldn't expect any of them to know too much about cars. Like Snoop said it doesn't really feel like Top Gear without Clarkson so everyone might have shot themselves in the foot with this one. R.I.P. Top Gear.