One of the weirder rumours that we've been faced with this year revolves around a potential relationship between hip hop mogul Kanye West and YouTuber beauty expert Jeffree Star following West's divorce from Kim Kardashian, and now Starr has decided to step forward to address these whispers once again.
Featured Image VIA 
Star was speaking to E! News when he revealed that there was absolutely nothing going on between him and the rapper: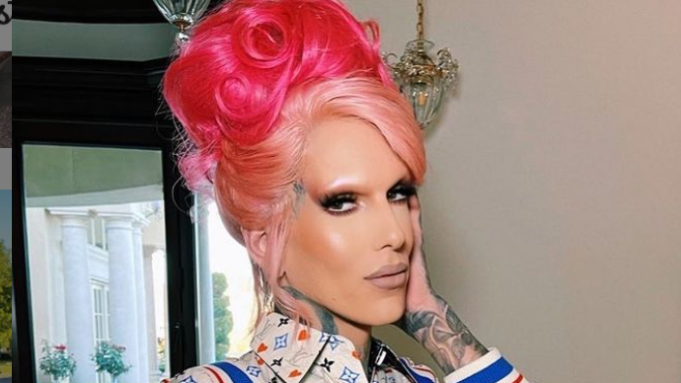 I think the coincidence is crazy when you live in Hidden Hills, two miles away from him and then I've always loved Wyoming and I was obviously aware that they had been going there a lot.

I think the rumors are funny, they're hilarious. I had no idea that a girl that was on TikTok made it up until recently, so that was a shocker.

I really did mean when, I say I really do like tall men. I think Kanye's music is amazing, but he's definitely not for me.
Damn. Not only is he denying that anything is going on between them, but he's also categorically ruling out anything going on between them in the future.
Absolutely ruthless, although I suppose Kanye will probably appreciate it because I don't think he really wants to be associated with someone like Jeffree Star. Who knows what either of their next relationships will look like though? Kinda disappointed this isn't true to be honest, but I'm sure both of them will come up with something even more ridiculous in the future because that's just how they roll.
For more of the same, check out when Jeffree Star's alleged boyfriend robbed him and stopped returning his calls late last year. That was a bit of a weird one.