WWE legend and extreme daredevil Jeff Hardy is always getting himself into some kind of drug/alcohol/legal trouble, and according to TMZ he isn't showing any signs of slowing down yet.
Featured Image VIA
WWE wrestler Jeff Hardy was passed out in a public stairwell and reeked of booze before cops arrested him Saturday … this according to new police docs obtained by TMZ Sports.

We broke the story … Hardy was busted down in Myrtle Beach, South Carolina this weekend for allegedly being drunk in public — and was eventually released on less than $200 bond.

Now, we've obtained police docs that say Hardy admitted to drinking vodka before cops found him passed out in a stairwell.

Hardy was facing a misdemeanor charge of public intoxication — but we've now learned Jeff ain't facing more trouble in the case.

Court officials tell us … because Hardy paid a $153 ticket for public intoxication, his case is considered closed.
Damn. Really sucks seeing someone with so much talent and who provided us with loads of WTF memories over the years take such poor care of himself at this stage of his life.
I mean look at all the mental shit he used to be able to do: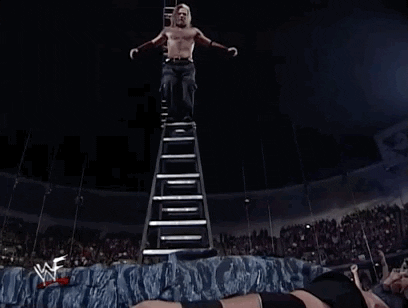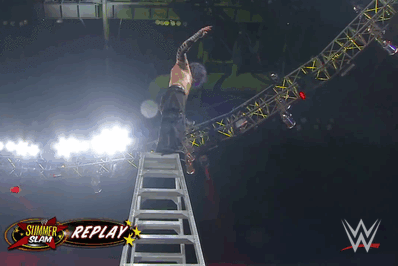 I guess throwing yourself off ladders for 20 years and breaking numerous bones in your body takes its toll on you and getting pissed on vodka is one way to deal with that. Still it's so sad to think of how much he's given to the wrestling world and now he's getting pissed and passing out in stairwells at 41 years old.
Meanwhile, brother Matt Hardy seems to be doing pretty great. He's even got two kids called Maxel and Wolfgang, which is the best thing I've heard all day:
Back to Jeff, let's hope Matt and anyone else who cares about him are doing what they can to get him sober (again). Get well soon Jeff!
To watch Jeff and Matt Hardy have the weirdest, most fucked up wrestling match of all time, click HERE. Bizarre.