When you think about the richest people in the world, then it's only really Elon Musk and Jeff Bezos who are part of the equation and it's pretty well known that these guys can do whatever they want due to the decisions that they've made over the course of their life.
Featured Image VIA 
However, even despite knowing this it's still kind of surprising that Bezos announced yesterday night that he was stepping down as CEO of Amazon so that he can focus other projects. I always kinda thought he would be giving his full attention to making Amazon take over pretty much every aspect of our lives, but instead though, he'll be stepping down to the role of executive chair so that he can divert some of his attention to these other projects.
The CEO of Amazon Web Services Andy Jassy will take over in the role of CEO. Bezos said the following in an open letter to his employees explaining the decision: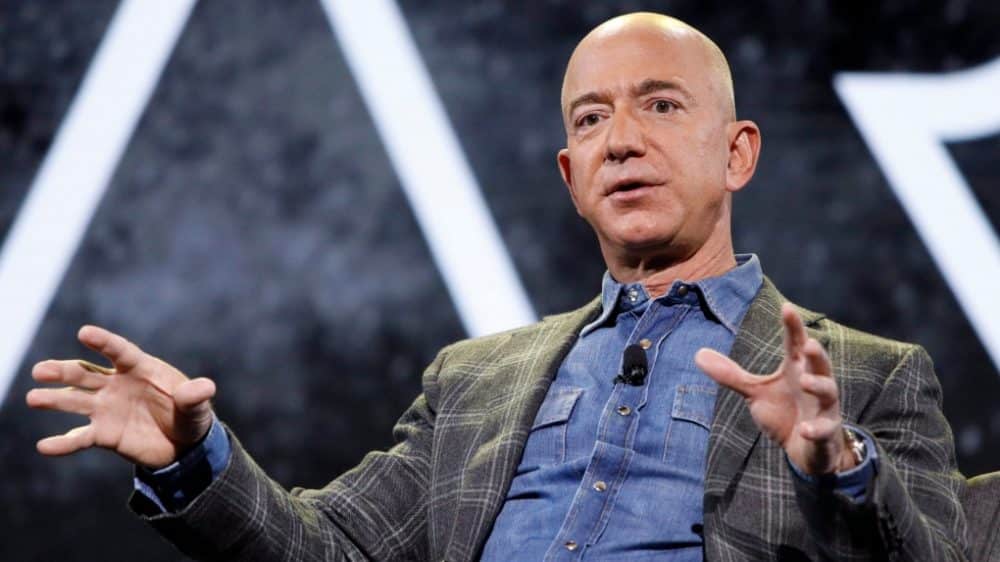 In the Exec Chair role, I intend to focus my energies and attention on new products and early initiatives. Andy is well known inside the company and has been at Amazon almost as long as I have. He will be an outstanding leader, and he has my full confidence.

Today, we employ 1.3 million talented, dedicated people, serve hundreds of millions of customers and businesses, and are widely recognized as one of the most successful companies in the world.

Invention is the root of our success. We've done crazy things together, and then made them normal.

We pioneered customer reviews, 1-Click, personalized recommendations, Prime's insanely-fast shipping, Just Walk Out shopping, the Climate Pledge, Kindle, Alexa, marketplace, infrastructure cloud computing, Career Choice, and much more.

If you get it right, a few years after a surprising invention, the new thing has become normal. People yawn. And that yawn is the greatest compliment an inventor can receive.

I don't know of another company with an invention track record as good as Amazon's, and I believe we are at our most inventive right now. I hope you are as proud of our inventiveness as I am. I think you should be.

I've never had more energy, and this isn't about retiring. I'm super passionate about the impact I think these organizations can have.
I suppose when he puts it like that, you kinda have to give it to him. Whatever you think about the wages that Amazon pay some of their workers or any other problems that you might have with the organisation, you can't rely deny that Bezos has completely changed the landscape of the world with his work through them. Be interesting to see what he does next – pretty sure he wants to travel to space or something. Should be good seeing him go up agains Musk in the battle of the super genius billionaires.
For more of the same, check out when the Saudi Crown Prince hacked Jeff Bezos' phone and leaked his dick pics. That was pretty crazy.