It doesn't matter how many billions you have in the bank or how powerful you are, if someone says something mean about you on the internet, that shit hurts your feelings, man.
Featured Image VIA
Case in point – Amazon hiring a Twitter army code-named 'Veritas' to troll Jeff Bezos's critics and defend him against his haters on the internet, as revealed in a secret document obtained by The Intercept.
Amazon recruited a Twitter army code-named 'Veritas' picked for their 'sense of humor' to troll critics and defend Jeff Bezos https://t.co/lgbFfAI1Nj

— Daily Mail Online (@MailOnline) March 31, 2021
As summarised by MailOnline:
Amazon recruited an army of Twitter trolls and code-named it 'Veritas' to target critics like Bernie Sanders and defend Jeff Bezos
The 'army' is made of ambassadors who go online to defend the company 
It began in 2018 but has become particularly relevant in the midst of of 6,000 Amazon workers in Alabama who were voting on whether to form a union 
The ambassadors defend warehouse conditions and troll Amazon's critics 
Training documents reveal they are told to speak out in a 'blunt' way if necessary
In fairness, this is probably less about Jeff Bezos having his feelings hurt and more about the haters hurting his bottom line by talking about Amazon treating their workers like slaves and not paying enough tax and whatnot. Especially major accounts like AOC and Bernie Sanders who are constantly making him out to be some kind of supervillain who is killing small businesses around America.
What better way to deal with that than to hire a team of Bezos defenders to Tweet about how awesome it is to work at Amazon? Lol: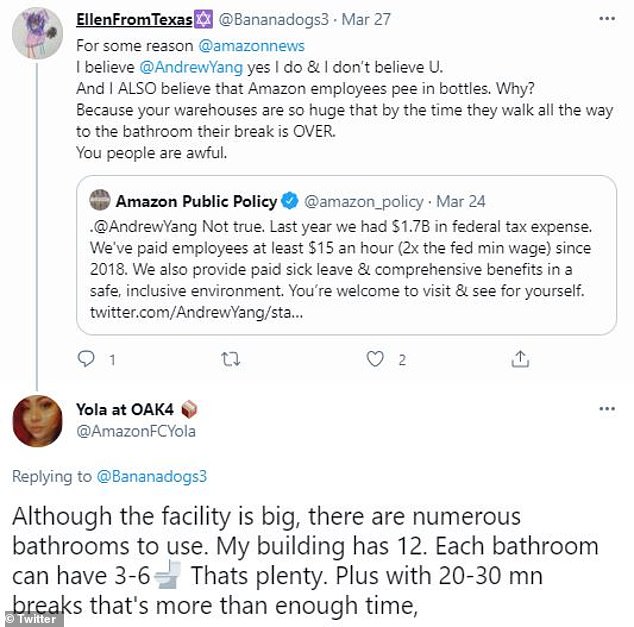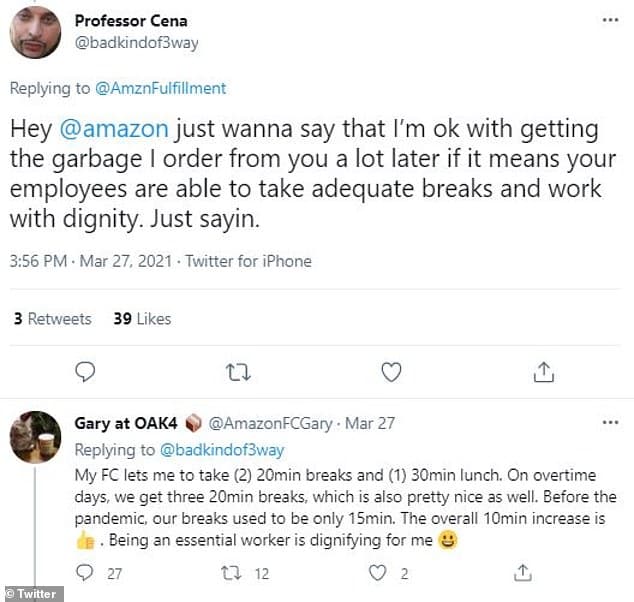 What can you say really? Even billionaires like Jeff Bezos need allies on the internet in this day and age. Now he just needs someone to create pro-Bezos memes 24/7 and he's good to go. Don't hate the player, hate the game. (Well OK, maybe we can hate the player a little bit in this case).
For the time the Saudi Crown Prince hacked Jeff Bezos's phone through WhatsApp and leaked his dick pics, click HERE. What a world.