A couple of weeks ago, 6ft 5in, 280lbs Norman "The Dutch Giant" Oosterbroek — a former bodyguard to people like Rihanna, Lady Gaga, Nelson Mandela and Jay Z — was naked, coked up and out of control as he broke into his neighbour's Miami home and kicked the shit out of him. Police showed up and tasered him, but he went into cardiac arrest instead of police arrest and died.
☛ Next: Jay Z's Swimming Pool Dive Gets Its Own Meme
A few months before that happened, Norman Oosterbroek had been fired by Jay Z and Beyonce. The story was that he was fired because they found out he'd hired a prostitute while on duty in Las Vegas, but nothing more specific than that. Nobody cared anyway — bodyguards come and go.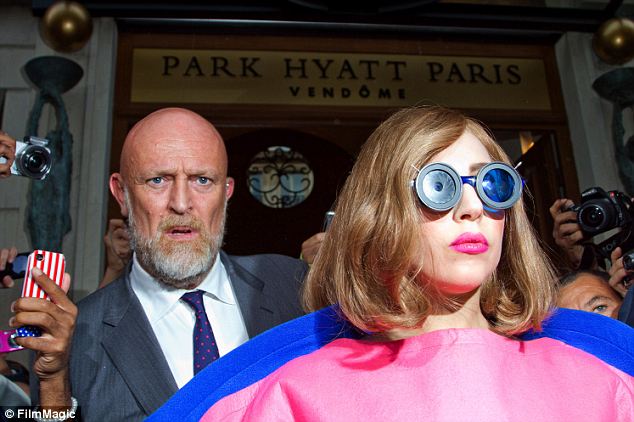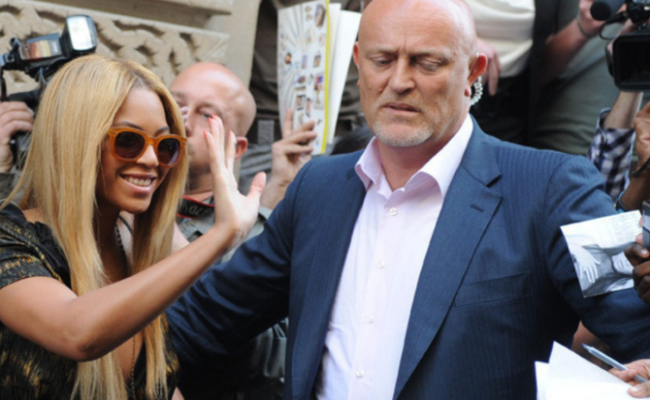 It now turns out that the reason Oosterbroaek got the sack was because the prostitute caught him on her cameraphone masturbating to photos of Beyonce and daughter Blue Ivy. Was he foreal? Was it a drunk joke? Who knows – either way it's disgusting, and the fact it was now on film began the downward spiral leading to his eventual drink and drug charged demise.
The below blind item was doing the rounds in February and has now resurfaced after Oosterbroek's death. It explains how Jay Z & Beyonce managed to keep the news from coming out:
Remember how back in the day Tiger Woods traded cover stories so that his infidelities could be hidden? Well, an A++ list celebrity has reached a similar deal and is appearing on a cover that she would have laughed at a year ago until she passed out from laughing so hard. The thing is, the parent company of the magazine was offered some information about the celebrity. Disturbing information. About a long time employee. About the employee being caught pleasuring himself to photos of our celebrity and her infant daughter. Yeah, it is pretty sick. There is video of the incident that was taken by a woman he paid to have sex with. They are both drunk in the video but he talks about how he works for the celebrity and was her very first employee and has been with her forever and the hooker went to sell the story and the publishing company loved it. Was going to buy it and reached out to the people of the celebrity and they traded. Cover stories for a block on the publication of the photos and video. The celebrity also got together with her A++ list husband and they paid the hooker a great deal of money to go away. So, in the next couple of months when you see a cover and go wtf, now you know why.
☛ Next: Deconstructing The Jay Z Illuminati Conspiracy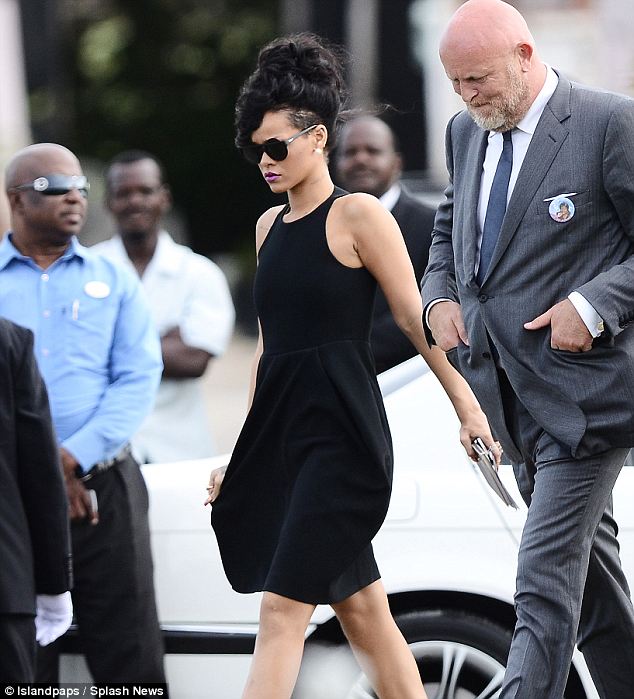 Here's a video of Oosterbroek dealing with a fan at a Jay Z concert: