It seems like every day there's a new story about how big Jason Derulo's dick is, and they all involve his penis being censored/edited out of existence because it's just not safe for people to look at.
Featured Image VIA
First we have the famous Instagram photo that was taken down: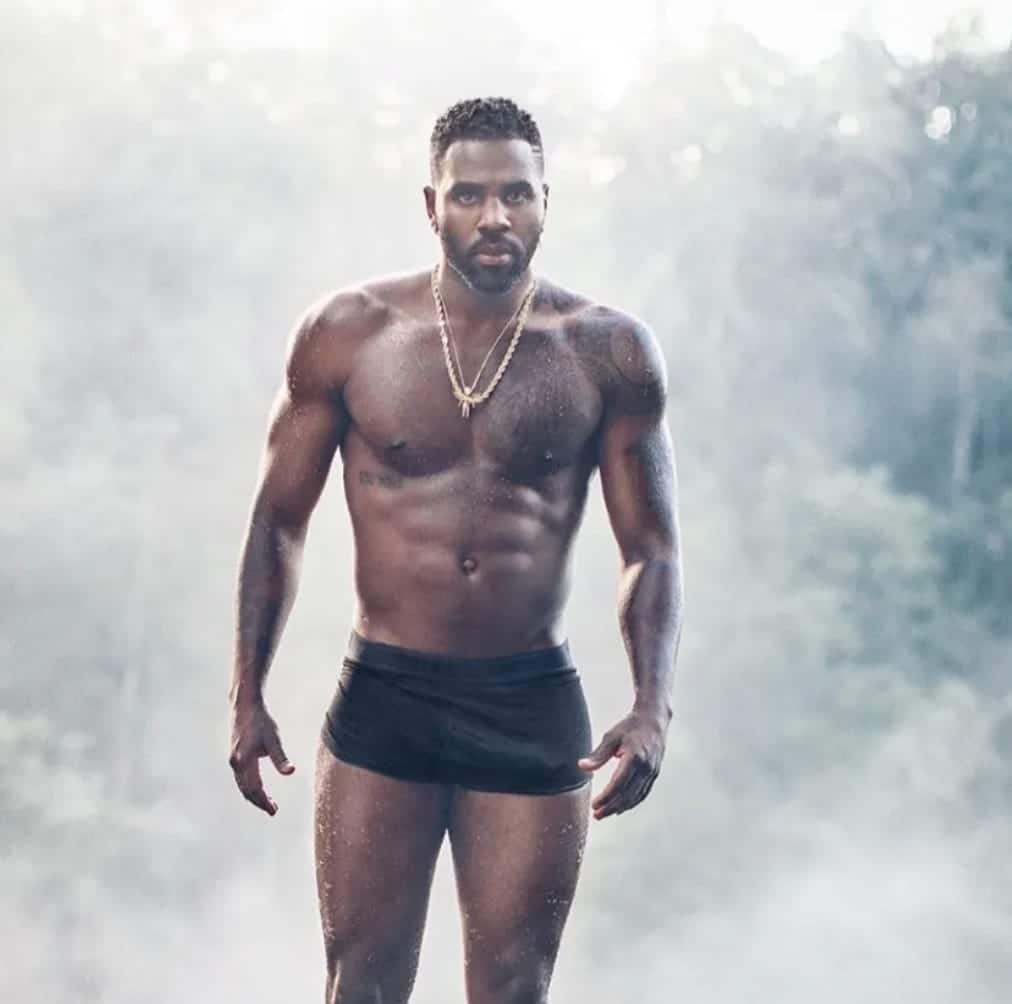 Jason later confirmed he had a 'semi' going on – but it was no way fully erect as some websites libellously suggested:
And now while speaking to SiriusXM show 'Radio Andy', Jason Derulo detailed further oppression of his penis by revealing it had to be digitally removed from the upcoming movie 'Cats' – his first acting gig.
Via NY Post:
While appearing on Andy Cohen's SiriusXM show, "Radio Andy," Jason Derulo complained about his "anaconda" being digitally clipped from the upcoming movie "Cats" — and he was not referring to a pet snake. Derulo, 30, will make his feature-film debut as Rum Tum Tugger in the big-screen adaptation of the hit Broadway musical "Cats," the Great White Way's fourth-longest-running show in history.

Of course, the saga came up on Cohen's Monday show. When Cohen suggested that producers of the movie "CGIed the d- -k out," Derulo provided an XL comeback: "125 percent."
OK dude, we get it. You have an absolute hammer in your pants. I'm not sure what he's complaining about exactly because obviously they're going to CGI Jason Derulo's monster dick out of a PG movie for children. You want to mentally scar these kids for life or something?
It could be that Jason Derulo is just one of these people who mentions how big his dick is at every opportunity. How do you think that makes the man with the one inch penis feel? To be fair he can't shut up about it either.