Jared Leto once got sent a severed ear (NSFL) by one of his hardcore fans, and it looks like he took some inspiration from that in order to get inside the Joker's head and feel the role properly, even when away from the cameras.
Having already gifted them a pig's corpse, Leto told E! News he sent Will Smith, Margot Robbie and Adewale Akinnuoye-Agbaje used condoms and anal beads as a means to further identify with his character.
He says:
I did a lot of things to create a dynamic, to create an element of surprise, of spontaneity, and to really break down any kind of walls that may be there.

The Joker is somebody who doesn't really respect things like personal space or boundaries.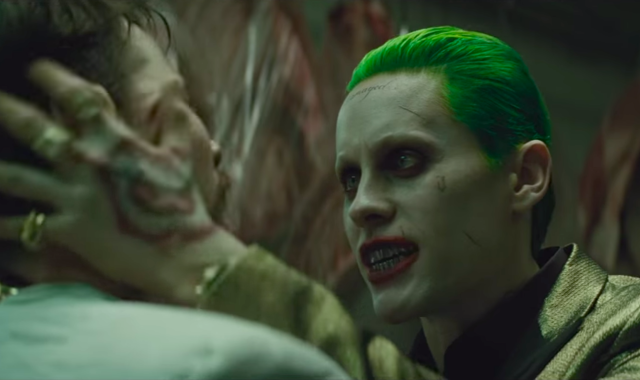 Anyone else think Jared Leto needs to stop trying so hard? It feels like he's just so aware of the legend surrounding Heath Ledger's version of The Joker; how he spent ages locked away in his room, popping pills and spiralling into the deep depression that eventually led to his death. Now Leto as the first Joker since Heath Ledger is trying to live up to the madness by sending his co-stars boxes full of used condoms and anal beads. So crazy and deranged!
Everything we've seen from Jared Leto as The Joker looks awesome, so he doesn't need to do all this extra shit to convince us he's in proper Joker mode.
Or maybe he just thought Margot Robbie would like it?