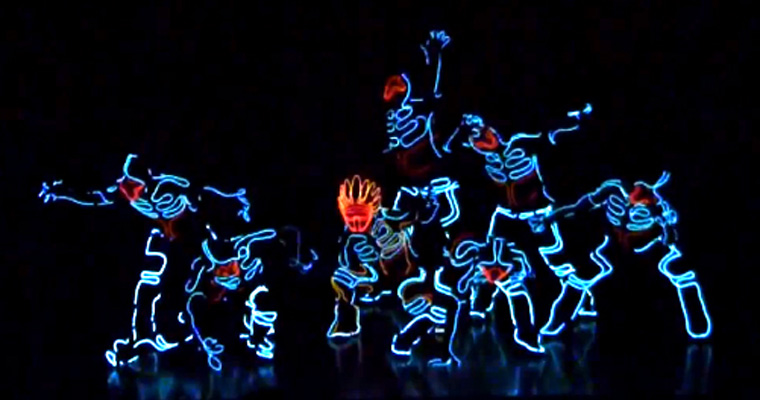 In the beginning God created Tron lighting, and it was good. On the second day God made street dancing and it was cool. Couple of eons later he made a beautiful hybrid of the two courtesy of Japan's Wrecking Crew Orchestra – and it was epic.
Working their way round the world faster than the Sars virus could ever dream of these light-adorned magic movers are intoxicating internet sites from Tokyo to Timbuktu with Tron-Inspired electro dance moves.
The best thing to come out of Tron Legacy since that sex tape with Jeff Bridges and Olivia Wilde that they still haven't released.
[yframe url='http://www.youtube.com/watch?v=iHJkyMo9MtU']
For those nerds among you who want a DIY Tron wanking costume it's made out of wireless electroluminescent wire if that helps – fill your boots, weirdos.