Back in 2001 a bloke called Guy Hands made a film in the UK called Crust, it was about a 7ft tall mutant prawn that got in to boxing. Yes, giant prawn I said. You heard me. You may well think that he was both a fool and an idiot for wasting his hard earned cash on an obvious, soon-to-be, flop. But you would be wrong.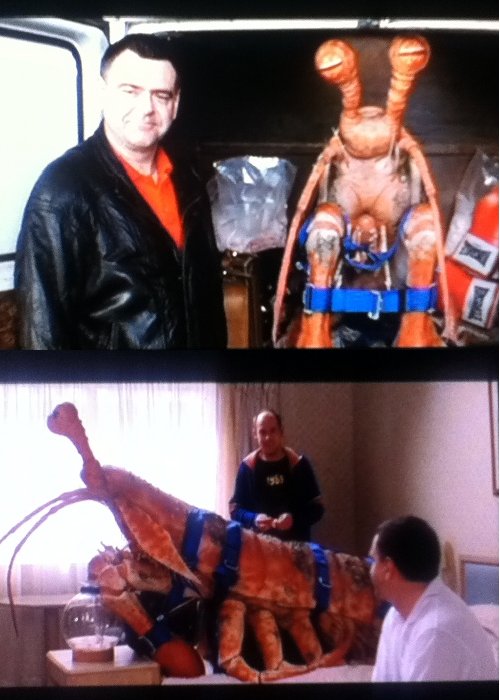 Officials in the Inland Revenue noticed a dirge of shite British films had been cropping up and some made less than £100. The tax men began to suspect something was up. And of course it was.
Basically these guys had realised that a crap film was an excellent tax dodge for fatty boombatty fat cats. It was dubbed "double dipping" and it meant investors could claim tax relief twice on their investments. And this is what Mr Hands had been doing when he put his money into the mutant shrimp film. Sneaky little bastards hey? Although, thankfully, in the end the dodge didn't work so he tried to sue the accountancy firm that ill advised him.
Crust didn't even make it to video which is a real shame. I think it would have been a veritable LOLcano. But all is not lost. It did get aired in Japan and of course it was right up their alley. Seafood + mental = Japanese raison d'etre. And so was spawned a new genre of film – "sea-life sport movies". Thank you Japan. Two of the biggest sellers in this wonderful banquet of films are "Crab Goalkeeper" and "Calamari Wrestler"
I expect you're pretty keen to see the trailers of these bad boys ain't ya? Next page…
☛ Next: Japanese Binocular Football