Leave it to Japan to create the weirdest food fusion just in time for the world's worst holiday. The latest creation to come out of the country is chocolate flavoured curry and apparently it tastes as disgusting as it sounds.
Images VIA
Japan's Village Vanguard is selling the $5 pouches in the run up to Valentine's Day. So if you live in Japan and you want to make your loved one sick on this romantic holiday then maybe think about getting a couple of packets.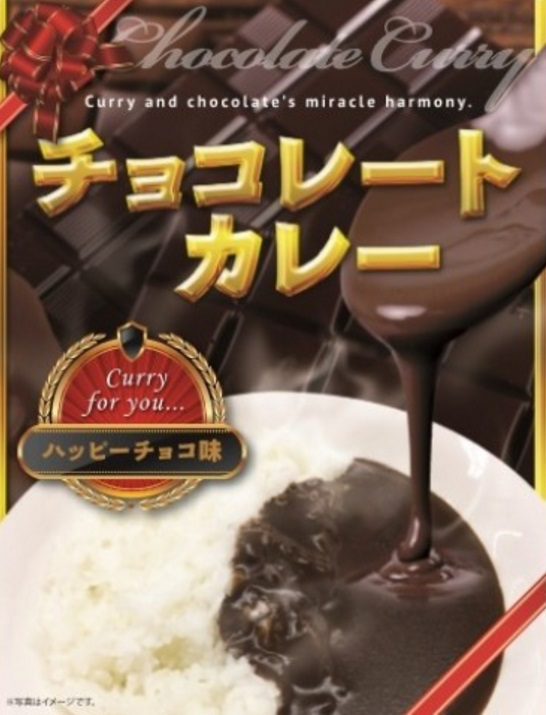 It's basically a Japanese-style curry, but the main ingredient listed is actually chocolate. Other ingredients include banana purée, sautéed onions, sugar, chutney, onion extract, curry powder, and spices.
It comes in a single-serving plastic pouch and is designed to be popped into a pot of boiling water until hot, then poured over rice. Ice cream is still an option though.
I've got to say, I'm not convinced. I don't know why you would combine curry flavour with chocolate – it's just plain wrong. Then again, Japan is the master of weird food combinations. For example, this melon and cheese flavoured Kit Kat.