Saw this earlier and thought it was fake, but everyone's reporting that it's real now. 35 year old superstar actor James Franco tried to hook up with a 17 year old Scottish girl who was visiting New York, and ended up getting turfed and baited up big time. She first met him at an autograph signing in the city (pictured above), before he somehow found her on Instagram and kicked up a convo: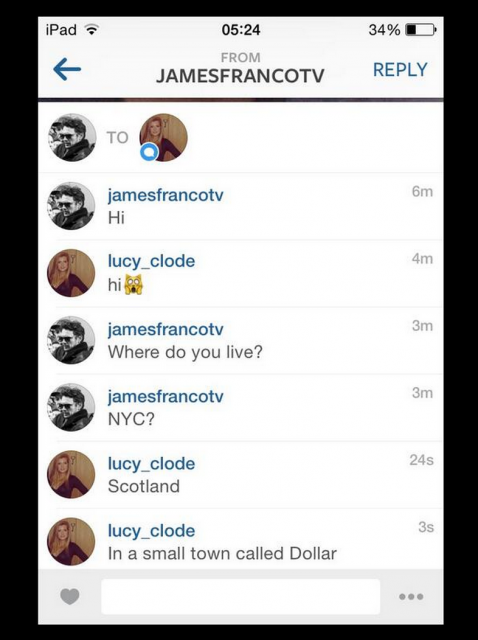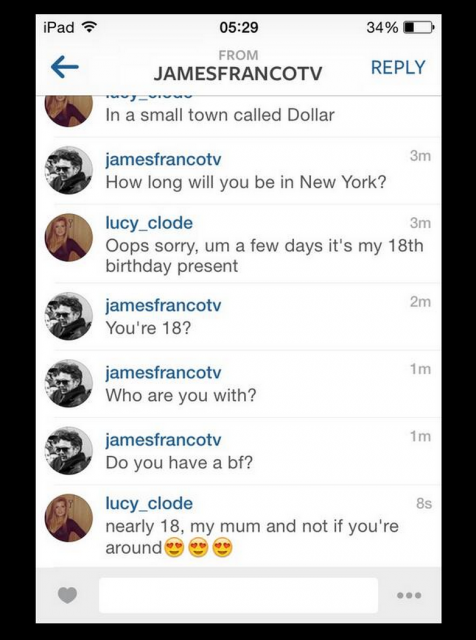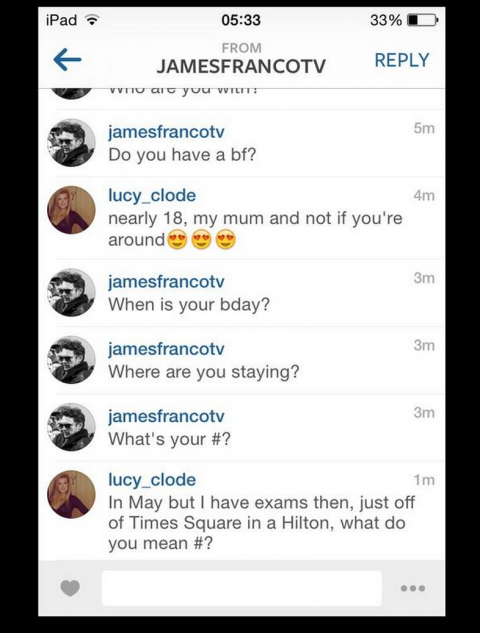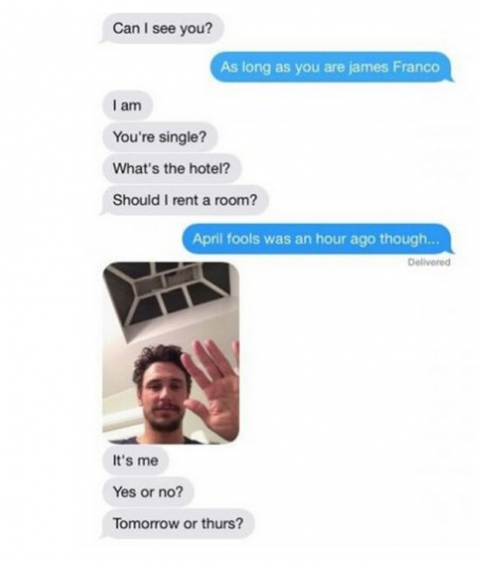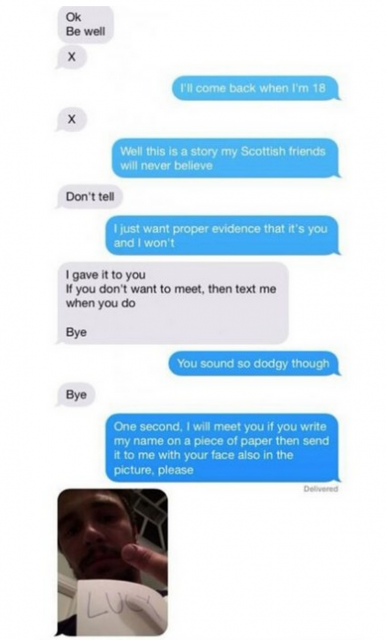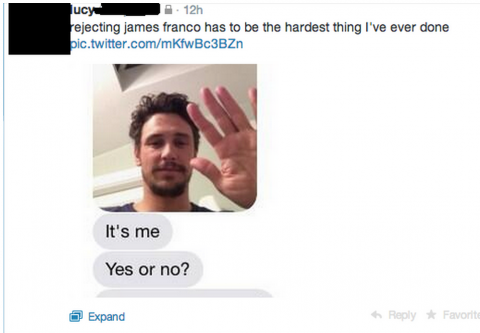 Not sure who's the bigger fool in all this — James Franco or Lucy. On the one hand she's just blown any chance she ever had of hooking up with a Hollywood A lister, but on the other you'd think Franco was enough of a veteran to know that you don't go chatting up 17 year old fans on social media, let alone send them pictures proving it's you.
Either way, one or both of them have been friendzoned for life.
Note: Still got a feeling this is somehow fake, but whatever. It's worth noting though that Franco has changed his Twitter bio to PLEASE DON'T DM ME IF YOU ARE UNDER 18. Lolz.
☛ More James Franco: Seth Rogen & James Franco Remake Kanye West's 'Bound 2' Video