In a story that will 99.9% end in a tears, a fan girl who has been obsessed with Disney's Jake. T Austin (me neither) over the last five years is now literally living her wildest dreams by dating him.
Featured Image VIA
21-year-old Jake is most famous for his role as Max Russo in Disney's Wizard of Waverly Place alongside Selena Gomez.
Danielle Caeser, 22, has been a super-fan of his ever since, following him around the country at meet-and-greets and sending him an avalanche of compliments on social media every day for the last 5 years. Here's the kind of stuff she'd send him: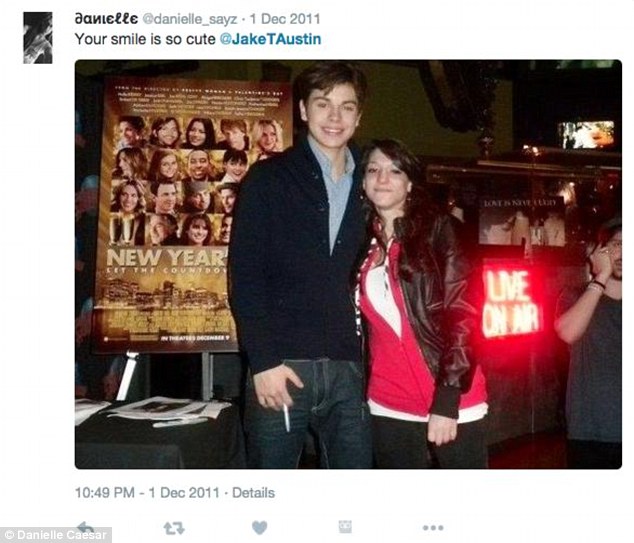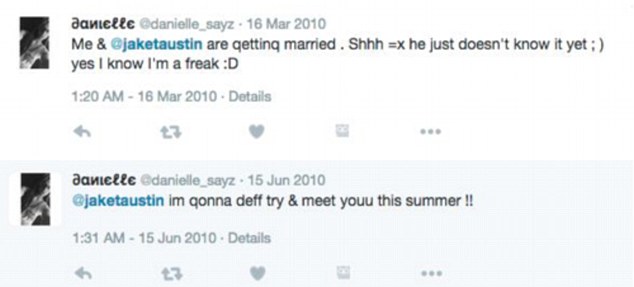 Instead of having a word with his security or even being remotely concerned about it at all, Jake actually started dating her, even sharing the proof on his personal Instagram page: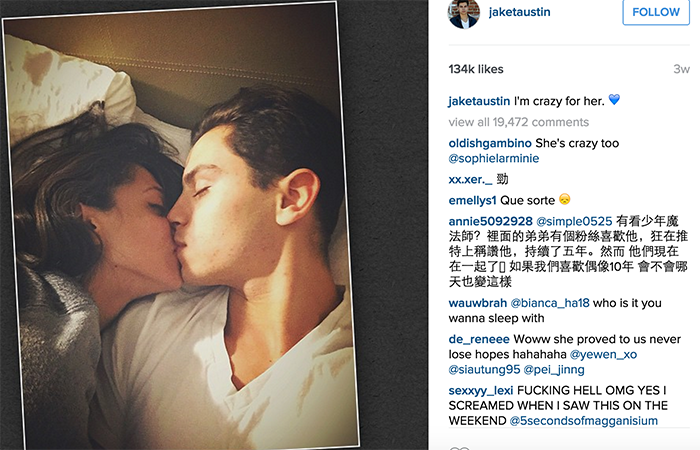 In the process, he sent the rest of his young fans into a jealous frenzy whilst also providing false hope for all the little girls out there obsessed with Justin Bieber and One Direction: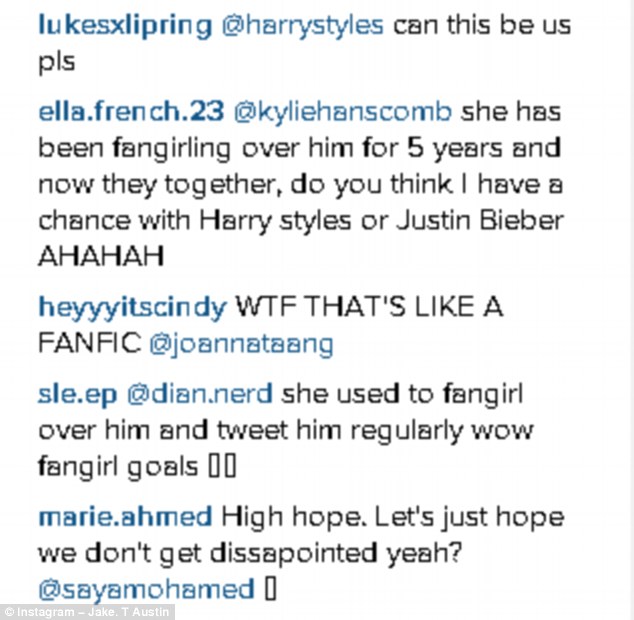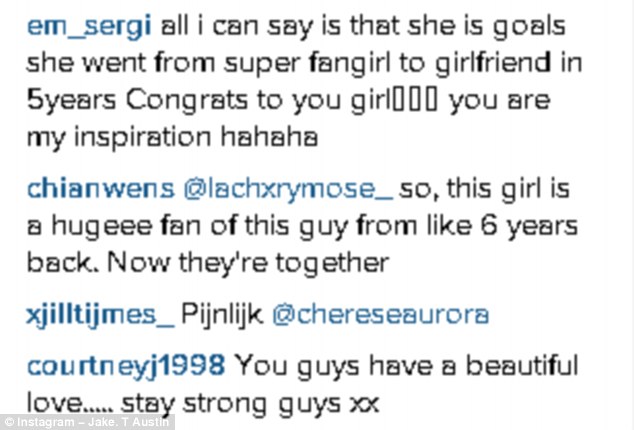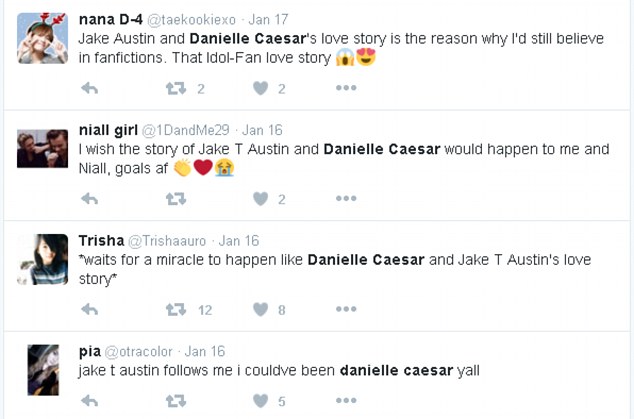 Mind-blowing. I can't believe the "stalk him on the Internet for 5 years" approach actually worked. It's the perfect modern-day love story. The Internet is full of losers like Danielle Tweeting their favourite celebrity crush, hoping they'll notice them, and here's Danielle coming through and actually locking her celebrity crush down. That's some serious inspiration for all the celebrity-obsessed lunatics out there.
P.S. No chance a female celebrity ever falls in love with some weirdo who Tweets them non-stop for five years. It's different for guys though. Jake T. Austin knows that NOTHING is off-limits in the bedroom with a girl that devotes that much time and attention to getting you to notice her.
Enjoy it young man. Just be careful it doesn't turn into a One Direction dog-murdering scenario.