Jake Paul has been fairly quiet this week after stealing Floyd Mayweather's cap last Friday, but he's now back to his original loudmouthed self by coming out with a long list of reasons why he would beat Conor McGregor if they ever stepped into the boxing ring together.
Featured Image VIA
Here's what Paul had to say about his chances: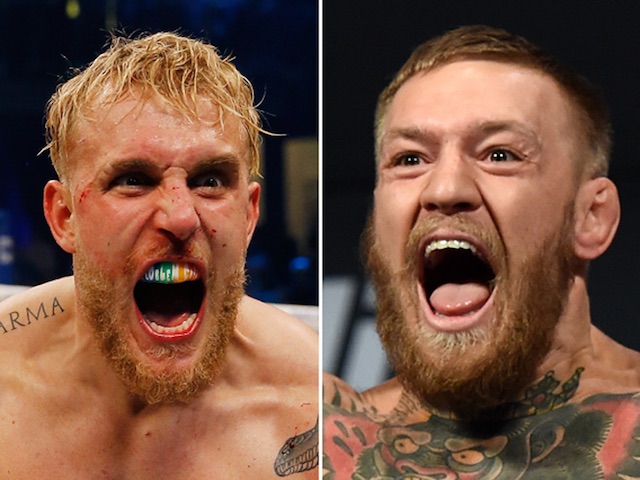 First and foremost I'm a better athlete than McGregor.

He never played football, he never played lacrosse, he never wrestled, he was never an All-State football player.

I'm taller by four inches or so and I'm about 60 pounds, 50 pounds heavier without a weight cut.

And that's what a lot of people don't understand when I'm hitting these guys – I've got knockout power because I'm cutting down from 210lbs.

The other side of this is him underestimating me.

He's going to come into this, be chilling on his yachts, be babysitting his three little kids, be going out to dinners with his wife, playing in the beach in the sand, thinking Jake Paul's a walk in the park.

When I'm going to be hustling every single day to beat this guy.
Yeah that might all be true but the thing is that they're not even scheduled to fight and probably won't end up fighting, even if McGregor does end up getting battered by Dustin Poirier in their upcoming battle. I suppose that this is exactly how Conor McGregor talked his way into a fight with Floyd Mayweather though so you can't exactly blame the kid for trying. Expect years more of this crap.
For more of the same, check out Jake Paul FaceTiming Donald Trump. What the hell was all that about?