Everyone knows that Jake Gyllenhaal is the man (ever seen 'Prisoners'? What a film), but he may drop down in your estimations a little bit after you watch this video, depending on how you feel about Sean Paul's music.
Featured Image VIA
Turns out Gyllenhaal is a HUGE Sean Paul fan, to the point that he launched this staunch defence of his music when a caller on BBC Radio began talking shit about him.
Watch below:
Jake Gyllenhaal's "Sean Paul is good" take is the best thing I've ever seen pic.twitter.com/JiWkADaQEC

— Kate Halliwell (@katehalliwell) June 27, 2019
Have to say, Jake Gyllenhaal really sells that argument. I think he just turned me into a Sean Paul fan? I wasn't particularly big on his music before but after listening to Gyllenhaal passionately defend him all I want to do now is listen to Sean Paul. I mean look how excited he is when the music comes on: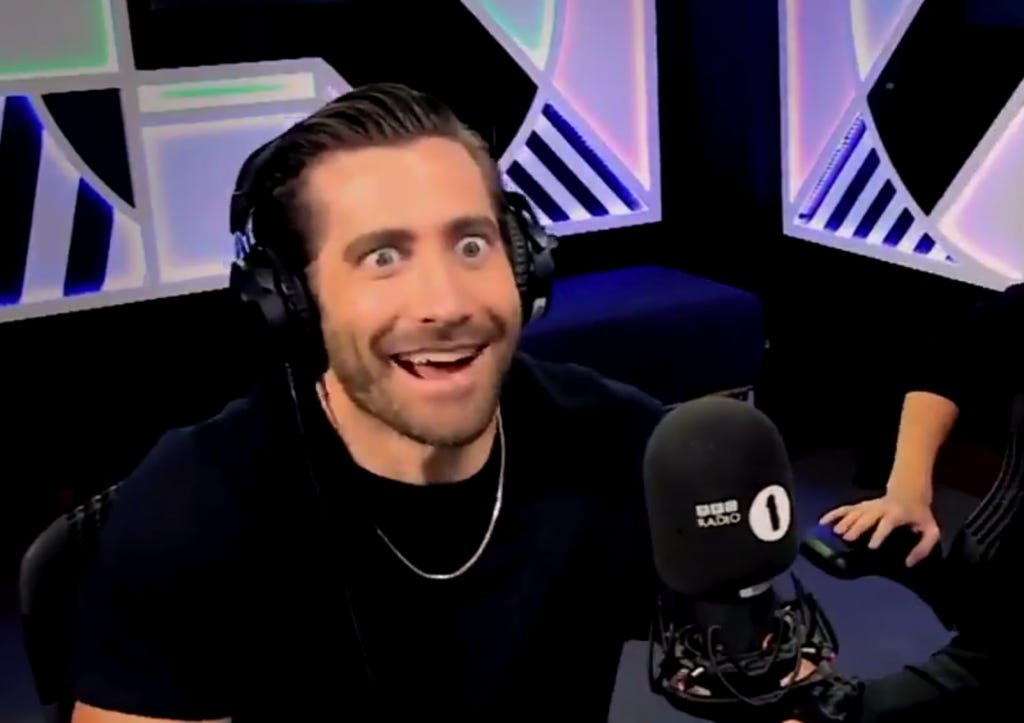 Excuse me while I go and listen to the Dutty Rock album like it's 2002.
P.S. Really impressed with myself for spelling 'Gyllenhaal' correctly every time throughout this article.
P.P.S. To listen to the new Freddie Mercury track which debuted on BBC Radio the other day, click HERE. Absolute banger.