It's been well documented in these pages that Bam Margera has had his troubles with the 'Jackass' crew after he was fired from the fourth movie and then vastly underpaid for what he did perform – at least according to him – and the latest episode in this sad story has seen director Jeff Tremaine granted a long term restraining order against the guy after he threatened his children.
Featured Image VIA
Page Six reports the following (courtesy of BroBible):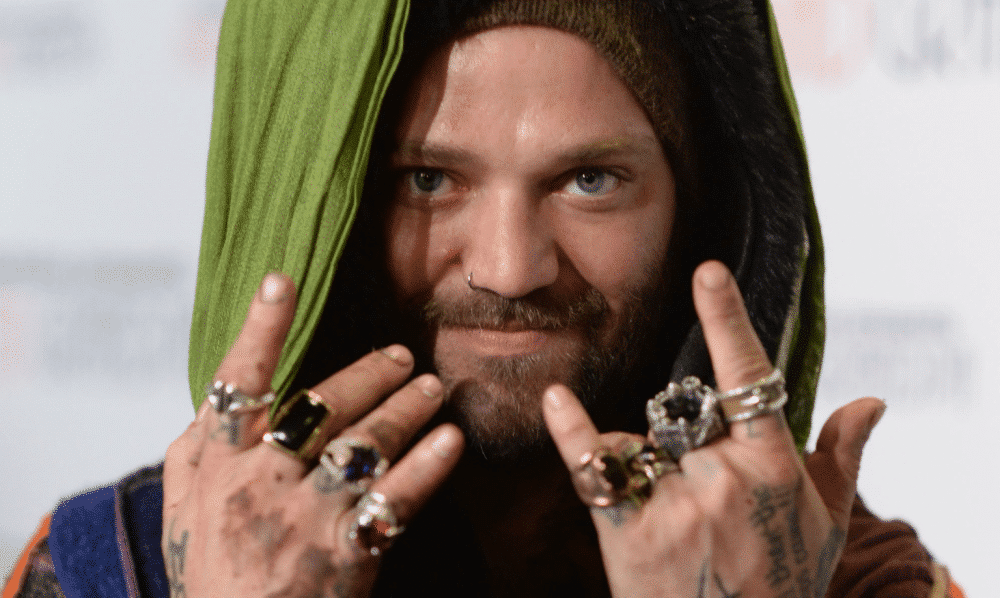 Tremaine testified on Tuesday in front of a Los Angeles judge, who then issued the order with an expiration date of June 15, 2024.

Margera must now stay at least 100 yards away from Tremaine, his wife, and kids for the next three years.

Among the text messages the 41-year-old Margera allegedly sent to Tremine was one that read, "Look at your children and grab your pocket book and write a check, if you are greedy, and cheap, look at your children again. If you don't sign the paper, look at you children. Sign your stupid f—ing contract before your (sic) not safe anywhere."

The director also told the court that Margera had written him text messages which read "I'm gonna kill you in one mother f—ing punch" and "Keep it up fat boy and I will continue."
Damn that really is grim isn't it and such a sad way for the story of the 'Jackass' crew to continue to depress and fascinate in equal measure. You get the feeling that this is nowhere near the end either and it's still going to be a long time before the oral biography/Netflix biopic can be finished. Let's hope Bam gets better and it doesn't end in (even more) tragedy.
For more of the same, check out some of the other text messages that Bam was sending Tremaine. Really was messed up.