If you grew up around the turn of the millennium then there's a big chance that the Jackass crew were a big – no huge – part of your life as they all became millionaires from basically dossing around, skateboarding and hurting each other.
Featured Image VIA
Mostly we only here from them now whenever Bam sadly goes back to rehab yet again, but it turns out that rumours of a reunion for a fourth movie haven't been exaggerated. Deadline yesterday reported that the fourth movie in the series is well into production and scheduled for release on March 5th 2021.
Here's what they had to say: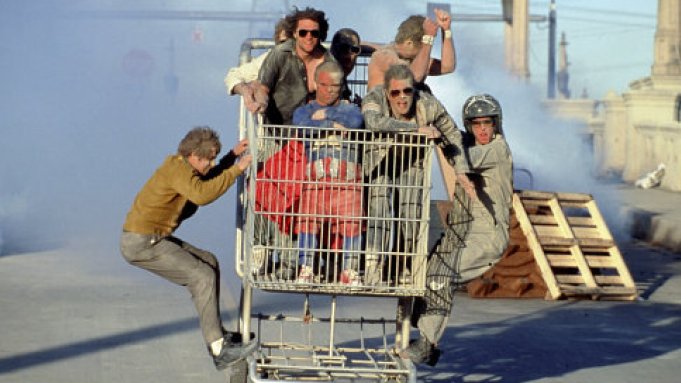 Jackass will continue to prevail on the big screen, as Paramount has announced tonight a March 5, 2021 release date for the fourth movie.

Based on the MTV reality stunt-prank series that launched in 2000, created by Johnny Knoxville, Spike Jonze and Jeff Tremaine, Paramount took the brand to the big screen in 2002.

Through three movies to date, the franchise has racked up over $335M.
Yeah OK so there not exactly saying much there are they, but what do you want to know? It's pretty obvious what's going to go in the movie as a bunch of increasingly older men get involved in stunts that could very well end their lives or leave them unable to walk or something at this stage in their life.
Guess a confirmed cast list would be kind of cool but we've got the best part of 18 months to hear those tidbits. Kinda intrigued as to which of the gang would actually think doing any of that stuff now is a good idea, but I suppose money talks hey. Good luck.
For more of the same, check out Bam Margera's story of the worst thing a Jackass fan ever did. Ooof.