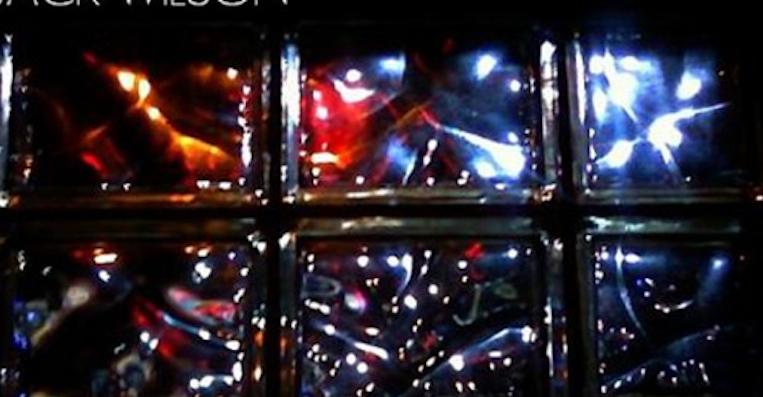 Earlier this year, I wrote a piece on an excellent hip hop mixtape entitled Consumers Become Producers. It had been some time since I had impressed by a hip hop mixtape and upon hearing Consumers Become Producers, I immediately began following Pittsburgh-based producer Mr. Owl and Brooklyn-via-Pittsburgh MC, Jack Wilson. I didn't know at the time, but 2012 would be a GREAT year for hip hop. In fact, two of my favorite records released this year – of any genre – have been hip hop records (Killer Mike's mindblowing R.A.P. Music and EL-P's Cancer for Cure). So I was quite excited to come across the release of Jack Wilson's latest pay-what-you-want EP entitled PHOTOPHOBIA on Parliament of Strix Records.
PHOTOPHOBIA is JACK WILSON's fourth EP. The term "photophobia" means an extreme sensitivity to bright light. It causes side-effects which can include migraine headaches, from which Wilson himself has suffered since a child.
"I get auras before a migraine," says Jack, "which start like tiny punctures in your field of vision, like if you'd stared at the sun too long. As a kid, the only relief from these horrible headaches came from Tylenol, a dark room, and a cold cloth. Of the two EPs I'm about to release — the other being ENTER to EXIT with Parisian producer Keor Meteor — this project is darker, heavier, deeper underground."
The EP contains 9 tracks culled from 7 different producers, including two tracks from Derek Dumont whose production was also twice featured on Wiz Khalifa's 'Taylor Allderdice' mixtape. Moscow's Malefique contributes two tracks as well, while Mr. Owl, Reverrb, and Rephrazed (all Pittsburgh natives), Detroit's All These Fingers, and Quiet Noise (Wales UK) round out the rest. Mr. Owl's "Most Mighty" also features Delaware MC Avant-Garde, whom Wilson met in Baltimore where they both lived for a short time. Baltimore is also where most of the tracks on 'PHOTOPHOBIA' were actually written.
Especially note Track #4 "The Special Relationship", the title of which comes from the term "used to describe the exceptionally close political, diplomatic, cultural, economic, military, and historical relations between the United Kingdom and the United States, following its use in a 1946 speech by British statesman Winston Churchill and Track #9 "The Grasshopper" that samples David Lynch's "In Heaven" from Erasurehead.
I HIGHLY recommend checking out PHOTOPHOBIA and, as it is a "pay-what-you-want" release via Bandcamp, what do you really have to lose?!? Check the link below to listen/download the release.