A guy named Jack West has become an internet legend this week after duping the New York Post and other sites into publishing a story he completely made up involving the Gamestop Vs Wall Street saga.
Featured Image VIA
22-year-old Jack initially shared a joke Tweet in which he claimed he had taken out a second mortgage on his parents' home while they were at work in order to buy more stock: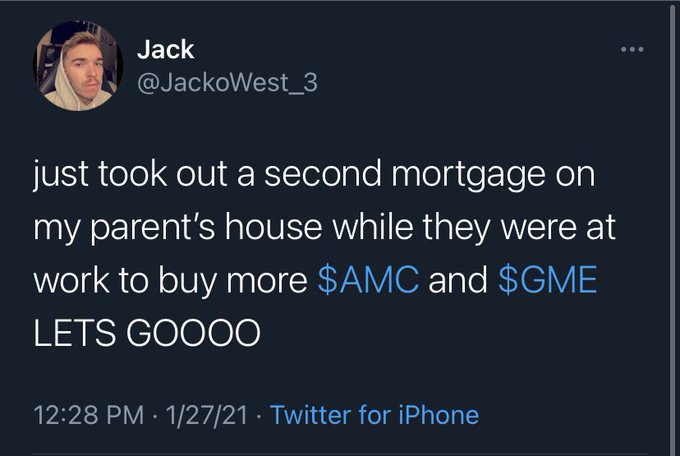 Which you might be tempted to believe, until you stop and think for a second that there's no way a 22-year-old kid would be able to immediately process a second mortgage on his parents' home without their knowledge and one or both of their signatures.
Well Mary K Jacob from the NY Post was so keen on being the first to break Jack's story that she immediately DM'd him to prepare her report: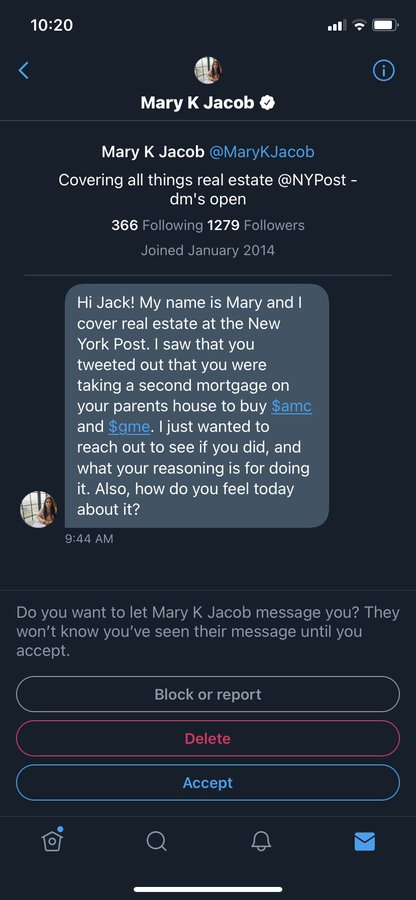 Spotting an opportunity to troll the press and became an internet legend, Jack played along as though the whole thing was real and eventually, the NY Post and numerous other websites had published his totally made-up story. LOL: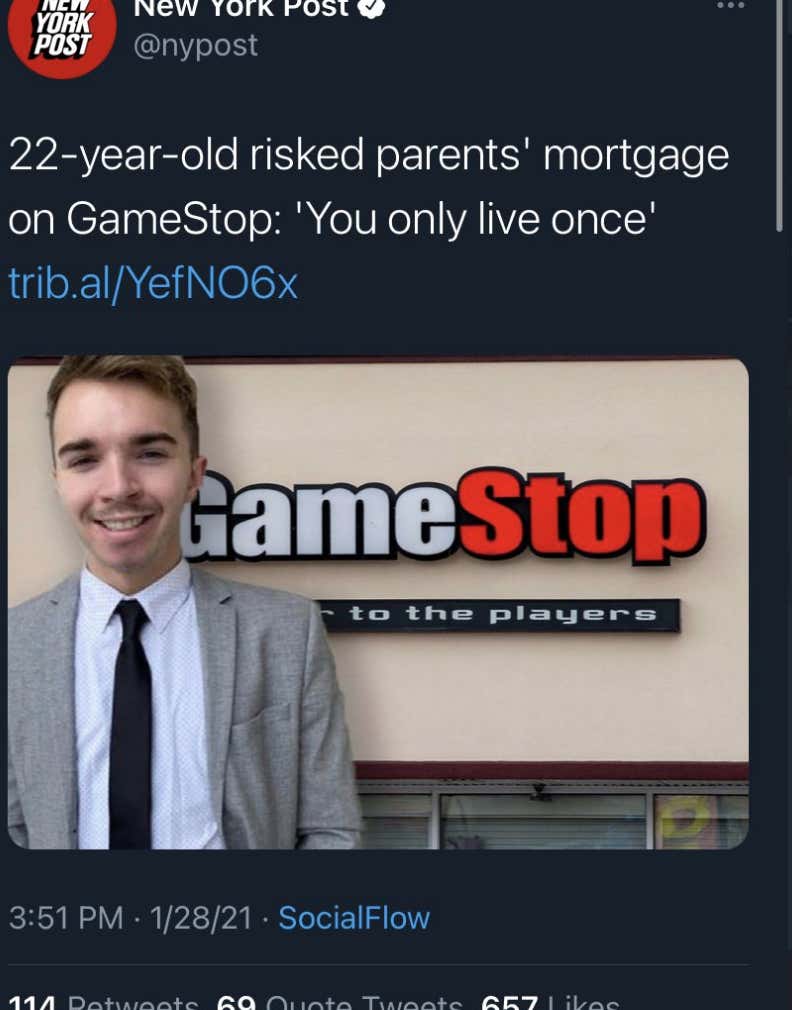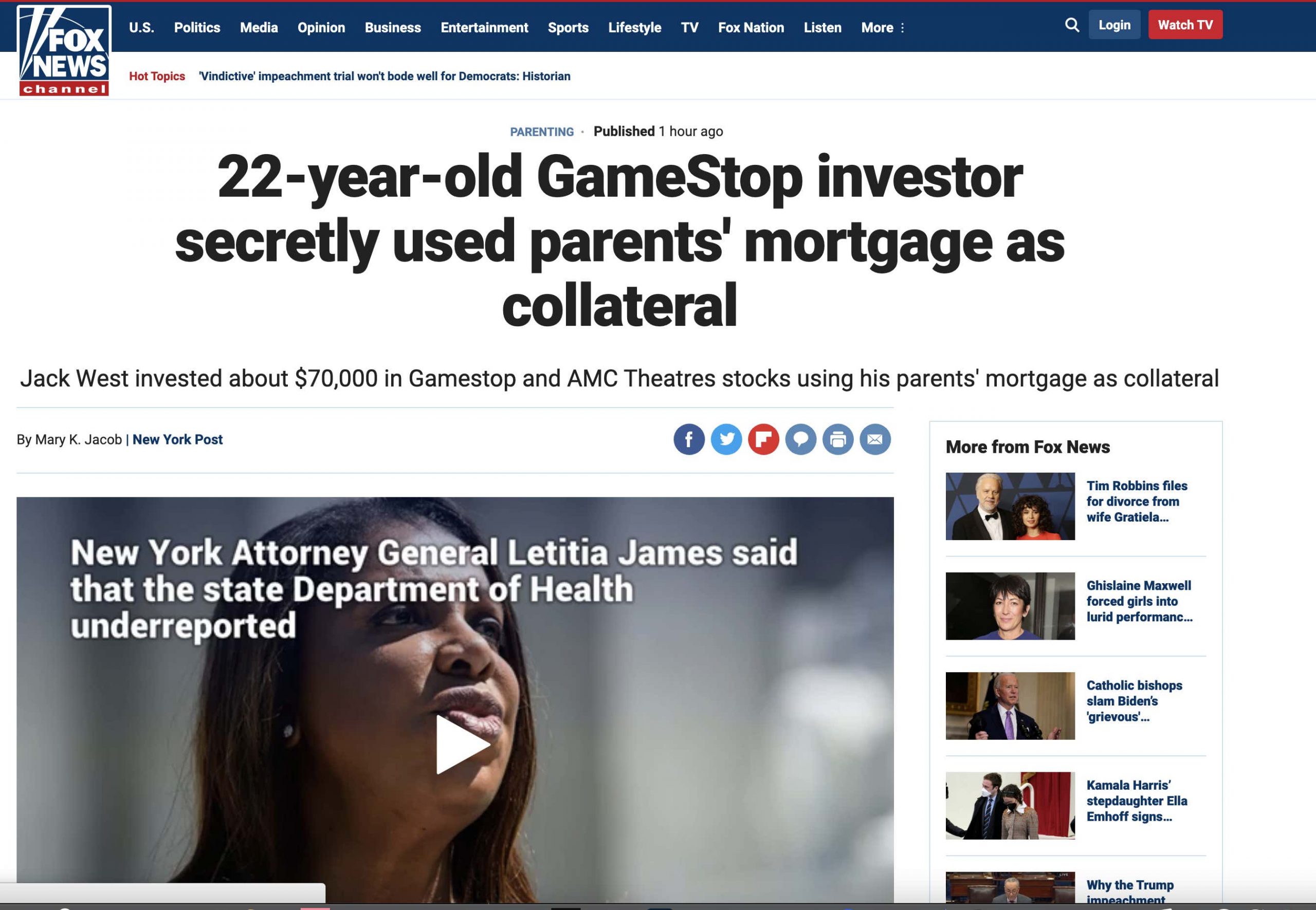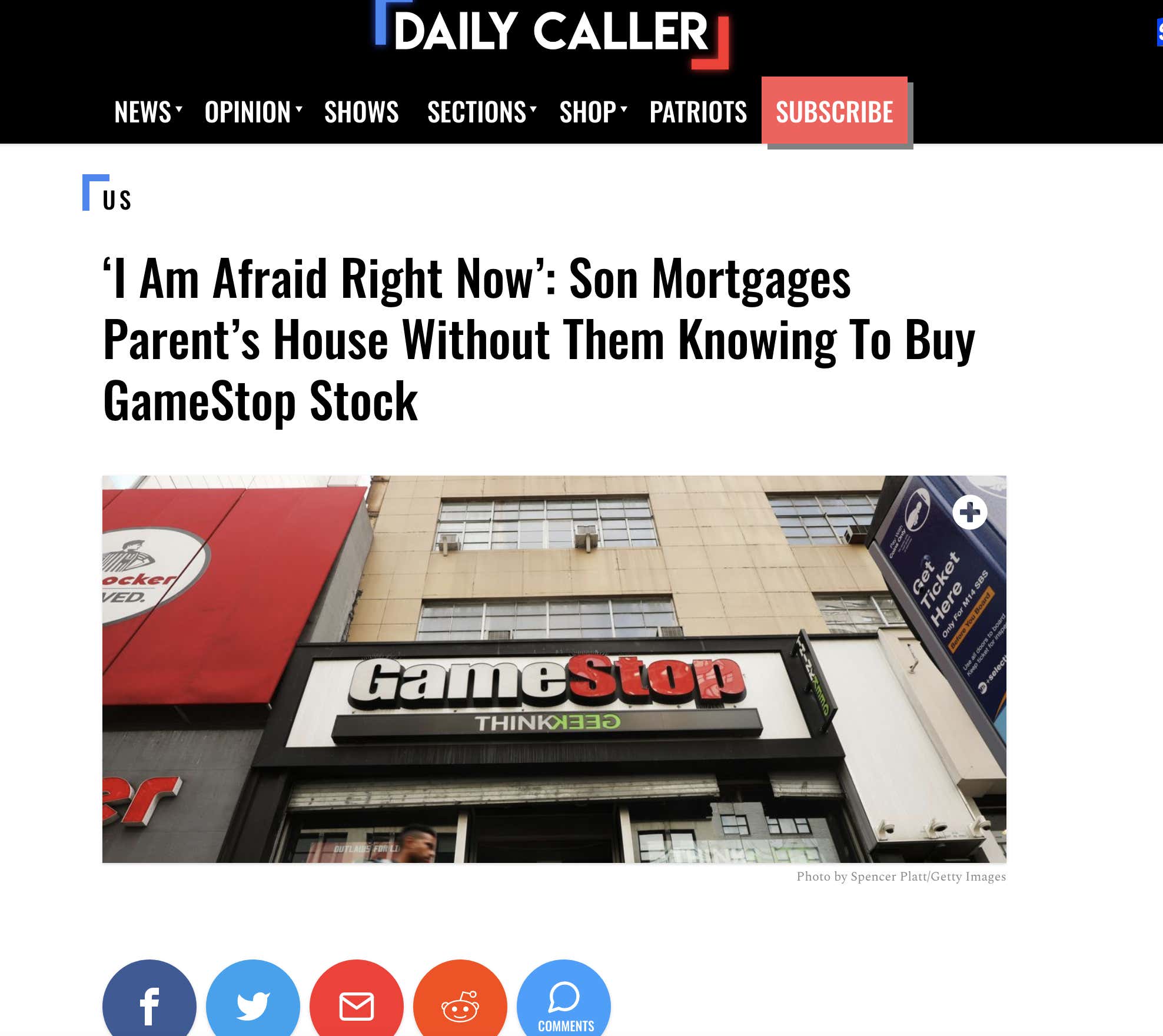 "I am afraid right now" – lol, brilliant!
Troll job complete – Jack was soon celebrating his accomplishment on Twitter:
LMFAOOOOO THEY BELIEVED ME https://t.co/eXN6LbUUAn

— Jack (@JackoWest_3) January 28, 2021
a timeline of events pic.twitter.com/ZZbDquvLcM

— Jack (@JackoWest_3) January 28, 2021
All those websites have now taken down the story but it doesn't matter because as we all know – the internet doesn't forget. Poor Mary K Jacob! Although to be fair to her, she did own up to being duped on in a (weirdly since-deleted) Tweet:
Okay guys. Yes I got played. BIG TIME. Lesson learned. @JackoWest_3 thanks for the wake up call.
Let's not allow this humorous story to detract from the real issue though – the people who shut down trading so that the hedge fund millionaires stop losing money and the little guy stops making money. Investment app Robinhood has already been hit with a class-action lawsuit after restricting the buying of stocks that were highlighted in the Reddit forum that started it all. No doubt the first of many lawsuits coming their way.
To meet the man from Hounslow who was spared jail after triggering a $1TRILLION US stock market crash, click HERE.