Some Playboy staff members were digging through old photographs lying around the mansion the other day when they made one hell of a  discovery – there were a bunch of underground tunnels leading to The Mansion from a few houses in the nearby vicinity.
The houses used to belong to Hollywood stars, and it's believed that the four men in question were Kirk Douglas, Warren Beatty, James Caan and Jack Nicholson, who were no doubt big name hitters back in the 70s. And also big time party animals who no doubt frequented The Mansion all the time to get loaded and bang playmates but obviously didn't want this to be common knowledge amongst the paparazzi/world, like Leonardo DiCaprio and Rihanna found out recently when they were pictured there amid rumours of their alleged relationship.
I mean fair play if you're a rich Hollywood star the problem is easily solved, why not just get a secret underground tunnel to the Playboy Mansion built leading there directly from your house? No problem, see you at the mansion in ten minutes and everyone else is going to be none the wiser. That's the way we roll.
Here's what the article in Playboy had to say about it: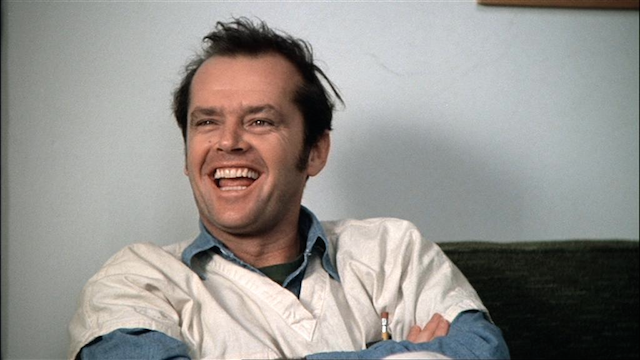 Image VIA
One of our editors was in the office archives pulling photos for a feature set to run on Hugh Hefner's birthday. He found some Polaroids from 1977 that showed a large excavation project at The Mansion. We asked the new general manager at The Mansion about these photos. He said, very matter-of-factly, "that's probably when they built the tunnels in the 70s.

So, according this blueprint, tunnels were built to the homes of "Mr. J. Nicholson," "Mr. W. Beatty," "Mr. K. Douglas" and "Mr. J. Caan." We'll go ahead and assume they're talking about Jack Nicholson, Warren Beatty, Kirk Douglas and James Caan — all of whom lived near the Playboy Mansion during the late 1970s and early 1980s. There are no dates on the architectural schematics, but the dates on the Polaroids were from 1977.
It seems like the tunnels are no longer in commission and were blocked off in 1989, which is no doubt a major bummer for whoever lives in these houses now. None of the people mentioned in the article or Hugh Hefner have commented on these revelations, but it doesn't exactly seem like it's out of the realms of possibility does it?
The polaroids and blueprints of the tunnels that the editor found in the mansion – that you can see on the slideshow – seem to pretty much confirm it is true too. Ballin'.