Seems there are quite a few Birmingham City supporters out there who really, really dislike Aston Villa player Jack Grealish to the point of lunacy. 
Featured Image VIA
First there was this incident on the weekend, where a fan ran onto the pitch and punched him the head:
And now this story comes out of a Twitter troll who has been mocking him over the death of his brother. What is wrong with some people?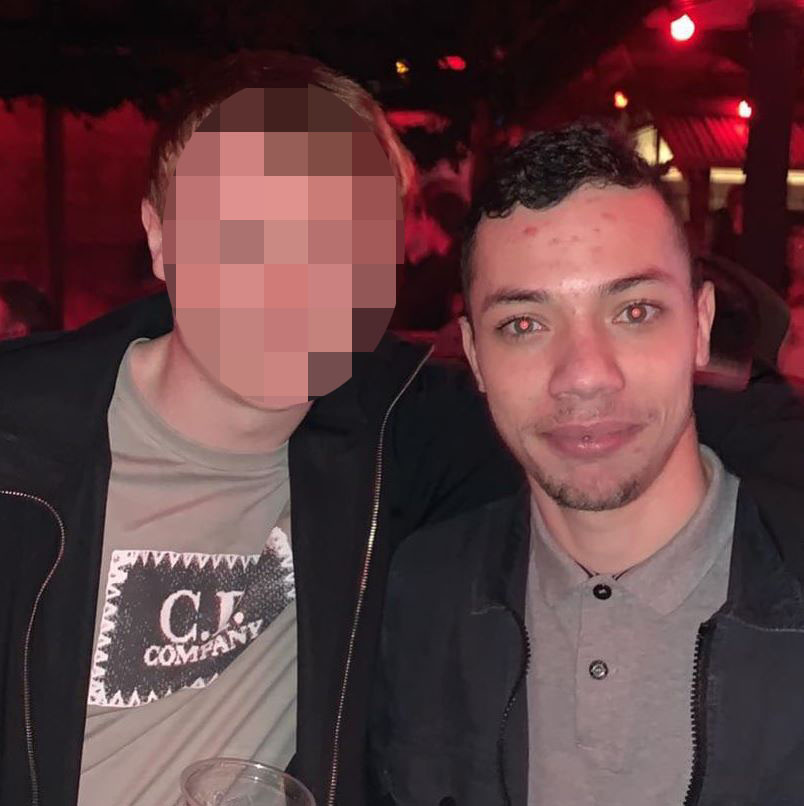 After Grealish scored the winner (and only goal) of the Villa/City derby on the weekend, twisted Alfie Perkins wrote the following on Twitter: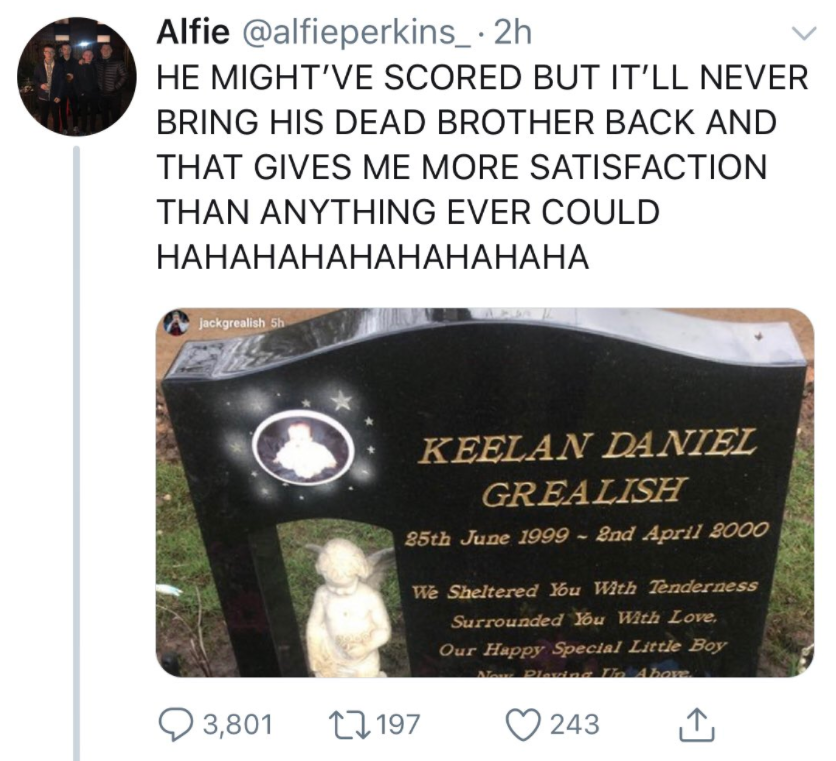 Wow, not sure what kind of madness is going on in someone's brain to Tweet that out, but I'm sure everyone can agree that's completely out of order and way beyond what's acceptable as 'football banter'.
Referencing the fan that attacked Grealish, Alfie also Tweeted: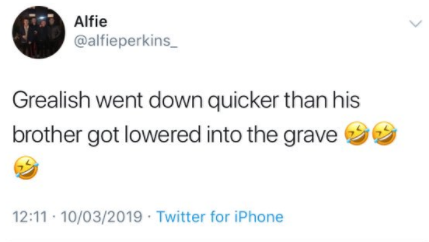 On the morning of the game he'd also Tweeted this in support of the opposition: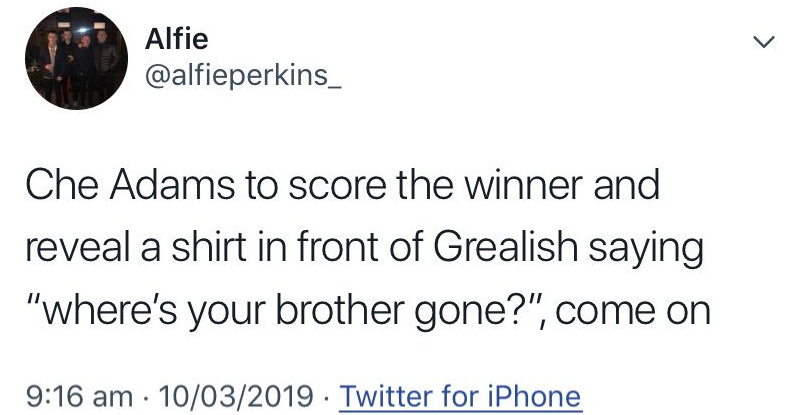 Obviously his Tweets sparked outrage and his family in Chelmsey Wood, Birmingham have been forced to speak out and state they condemn his actions. It turns out they don't like him very much either:
He won't regret what he's done.

I haven't spoken to him. He won't speak to none of us.

I don't care what happens to him, to be honest.
University of Salford student Alfie has since deleted his Twitter account and gone into hiding. Lol.
A neighbour added:
I know about the post. Everyone knows about it.

But he isn't here. I don't know where he is. I haven't seen him for a while.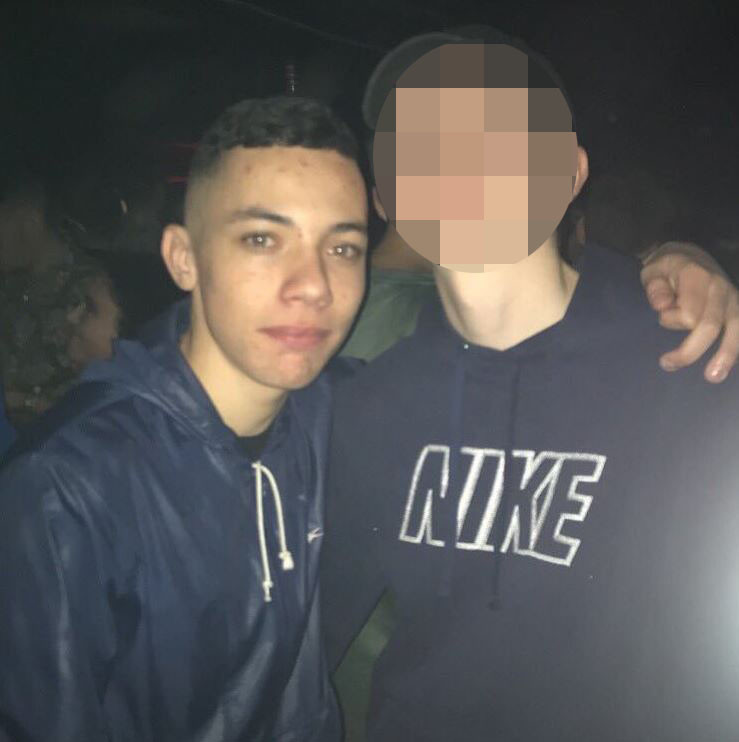 Images VIA
Alfie Perkins has now been banned for life from Birmingham City, so that's good. I don't know what the hell he thought was going to happen when he Tweeted out those awful messages but he probably never expected to wind up deleting his Twitter account and going into hiding because of all the abuse and death threats he's receiving. Not so nice when the shoe is on the other foot is it?
For the time Carlton Cole absolutely schooled his own Twitter troll, click HERE.