In one of the boldest, cockiest claims ever made by an organisation in history, Michigan-based condom company IXu LLC say they've invented a condom that people will want to use "even more than using no condom at all."
Featured Image VIA
That's because the VA w.o.w., their new women's condom, can cause mind-blowing orgasms all while protecting against pregnancy and STIs like regular condoms. It's basically a wireless, Bluetooth-enabled prophylactic that has miniature vibrators embedded into the outer ring — the part that keeps the condom in place on the vulva so it doesn't get pushed upward during sex.
They had 50 couples test it and found 70% of women had an orgasm the first time they used it, 84% had an orgasm the second time they used it, and 100% had an orgasm by the fourth use.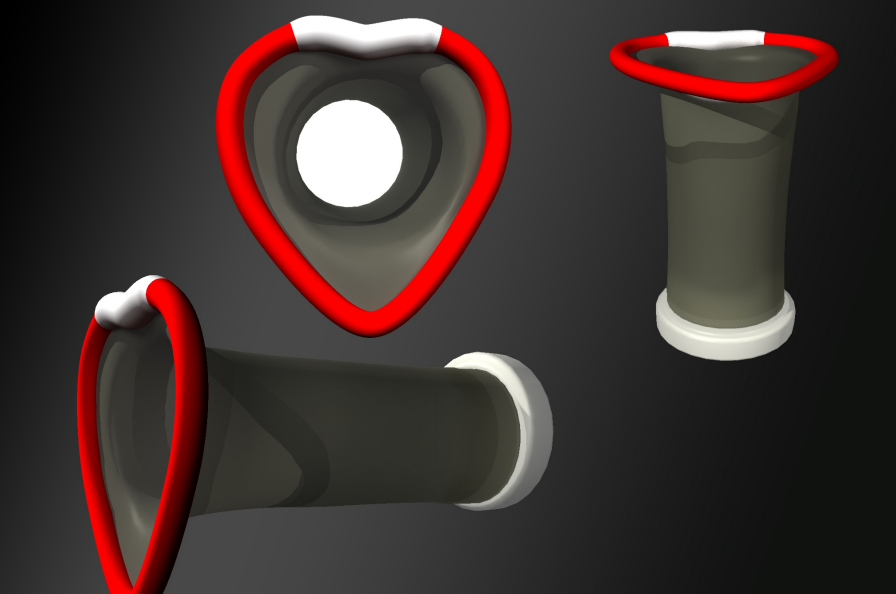 Image VIA
IXu LLC's Brian Ostergerg said:
It was a higher orgasm rate for women than even for men. It just goes to show how powerful the technology is.
The condoms, which can be inserted into the vagina up to 8 hours before sex and come in funky spiral/dolphin shapes, will be on sale in Europe in the next 12-18 months once granted FDA approval. IXu LLC are also planning a version where you can control the strength of vibrations emitted from the condom via smartphone.
It's got to be worth a try. No excuses, guys.