Ivanka Trump may not be the most popular person on the planet, but she's earned heaps of credit this week after sharing a photo of herself getting vaccinated against COVID-19; not something you could imagine her dad doing, for instance.
View this post on Instagram
As you might expect, this sent Trump supporters, MAGAs and QAnon types into meltdown. Here's some of the reaction…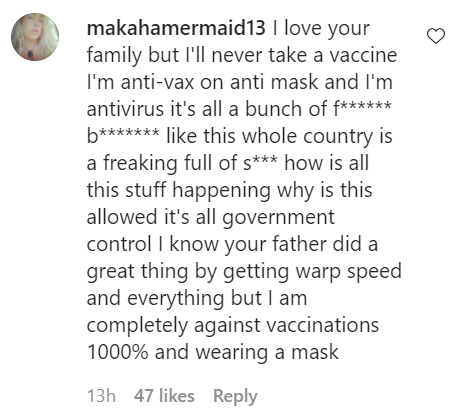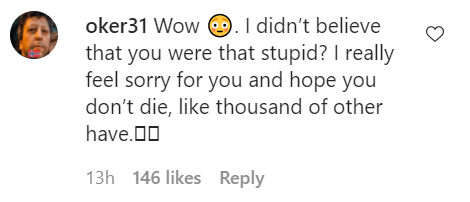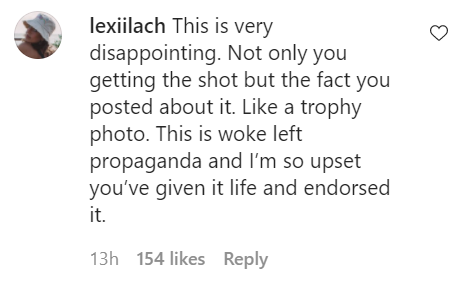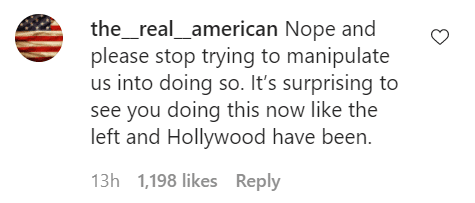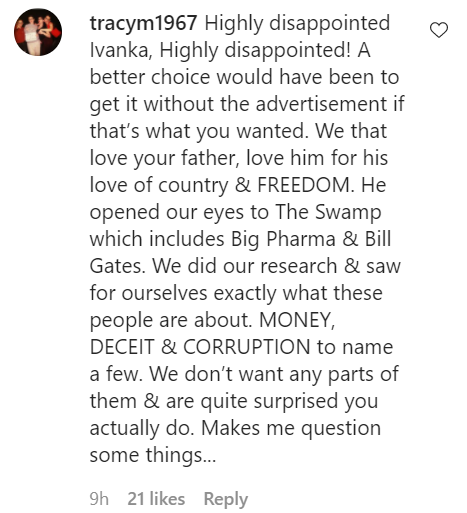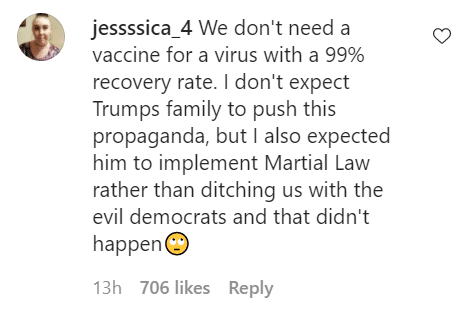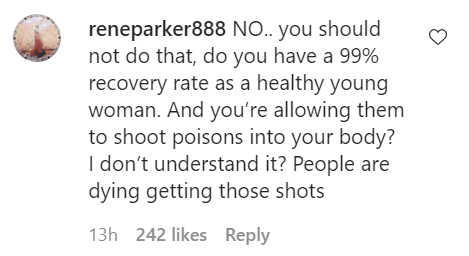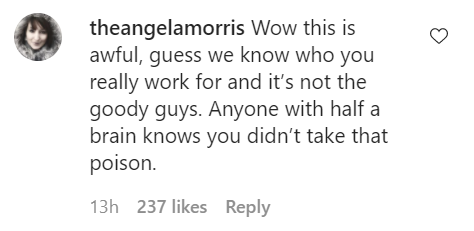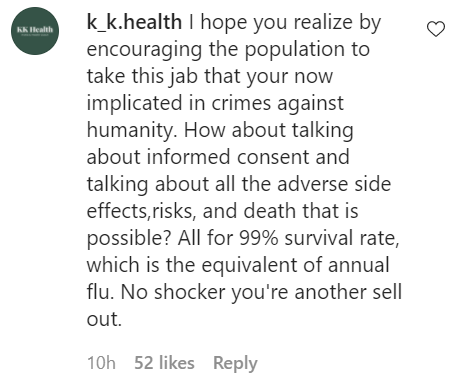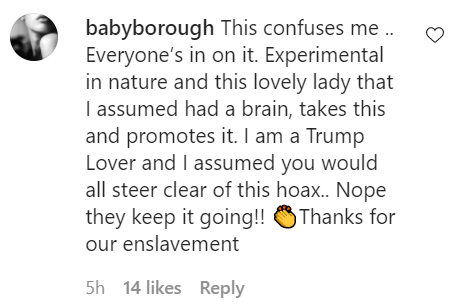 Some truly amazing comments there. There's literally tens of thousands of comments under that Instagram post and most of them are angry Trump supporters refusing to get vaccinated, calling her a traitor, and coming out with wild conspiracy theories and accusations that she's only pretending to have been vaccinated. Are these people forgetting that the development of the vaccine began under, and was promoted by, former President Donald Trump himself?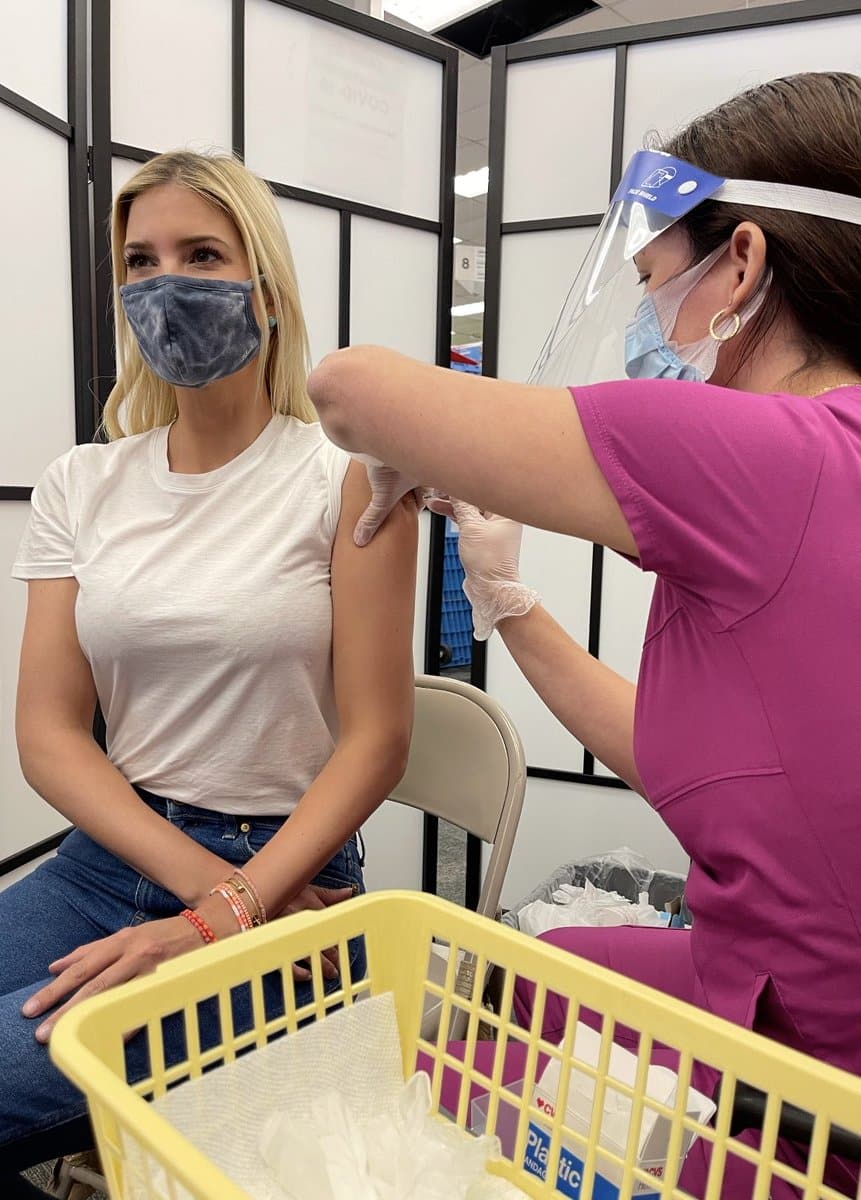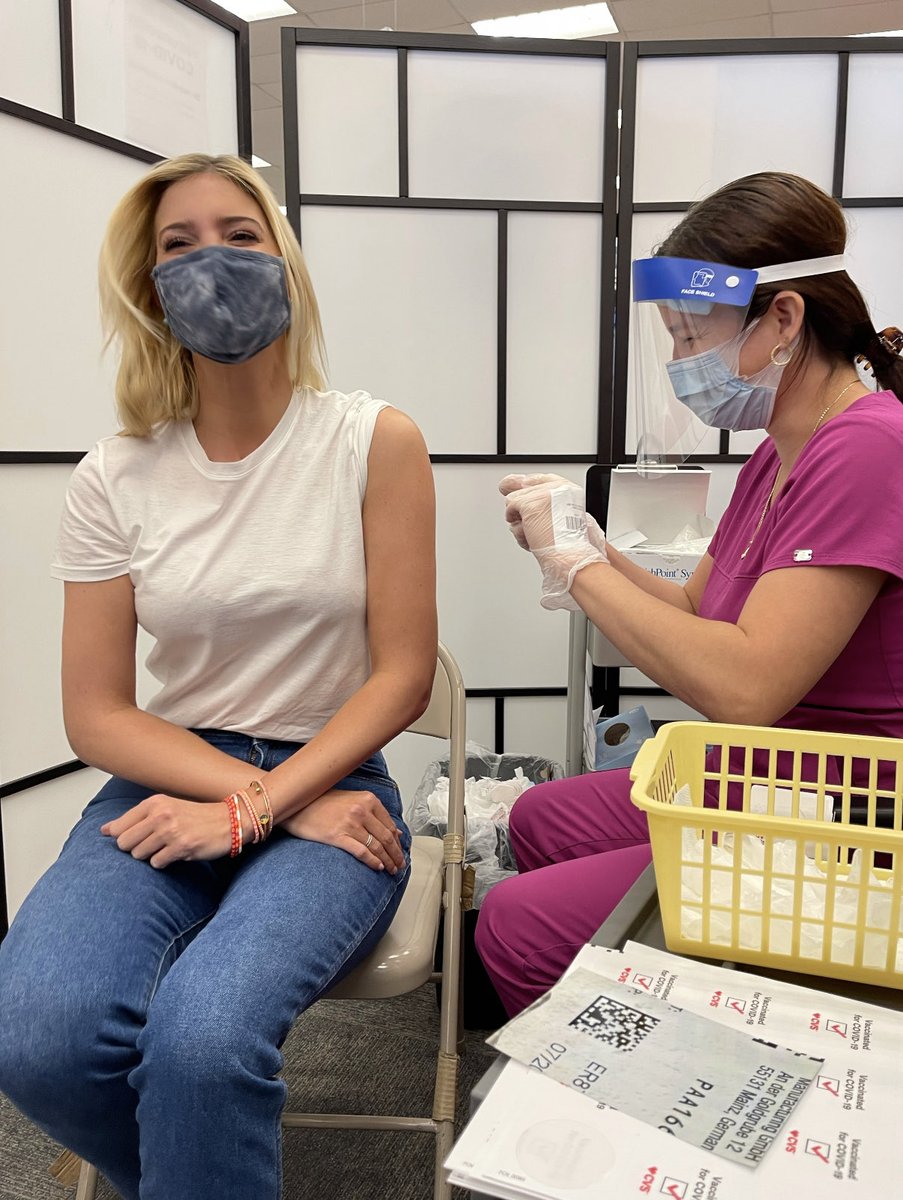 Anyway, fair play to Ivanka for sharing those images. She must've known the insane levels of backlash she was about to receive and she went ahead with it anyway. Don't get me wrong – you've also got nut jobs on the opposite side of the political spectrum upset that Ivanka is encouraging MAGA types to protect themselves against a potentially deadly virus. But then that's what politics does to some people, doesn't it? Just straight up melts their brains.
For the time Ivanka Trump allegedly farted and blamed it on someone else, click HERE. Hard-hitting journalism right there.